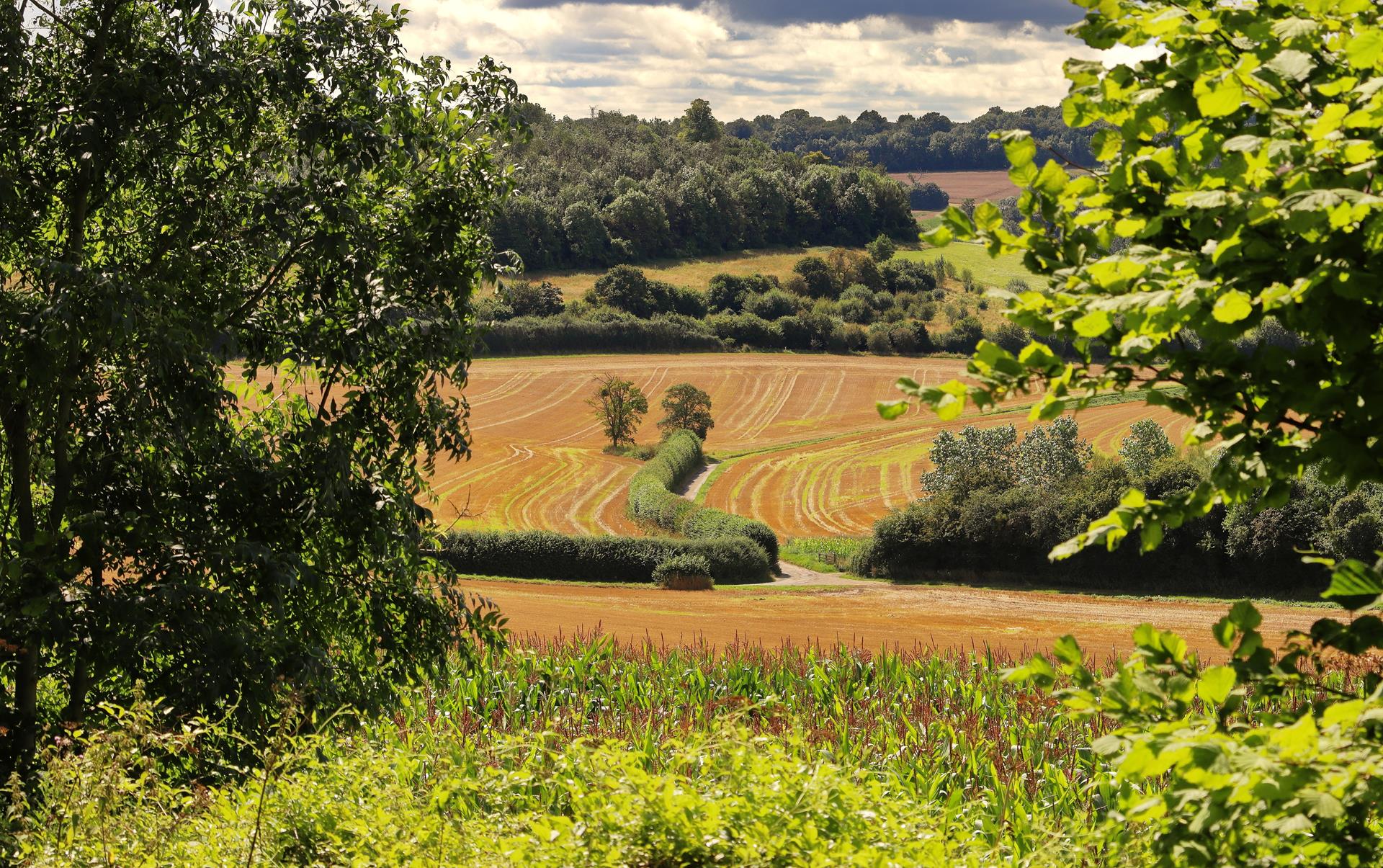 Environmental Land Management and Countryside Stewardship updates - what does this mean for your farming business?
Tue 31 Jan 2023
Insights
Agricultural business consultancy
Lottie Hill, one of our specialist environmental consultants, summarises this month's announcements and changes in a handy guide.
January was a big month of announcements from the Department for Environment, Food and Rural Affairs (Defra) on the future of Environmental Land Management scheme (ELMs), Countryside Stewardship and the Sustainable Farming Incentive. What do all of these mean for past, present and future agreement holders?"
Countryside Stewardship
At the Oxford Farming Conference on 5 January, an increase in almost all Countryside Stewardship (CS) option payments was announced, with an average increase of 10%.
Importantly the CS Capital grant options has also been reviewed and changed, something Defra omitted from last year's payment review. 
This news has been well received but not without initial upset over how it wouldn't be applied to new schemes due to start in January 2023. After many disgruntled comments and enquires, another Defra announcement followed on 18 January confirming that this increase would apply to any CS agreements that started on 1 January 2023 and to any new CS stand-alone capital grants starting after 5 January. For highlights of the payment rate increases, see this article here. 
Environmental Land Management – Sustainable Farming Incentive (SFI)
It was also announced at the Oxford Farming Conference that any application for the SFI will involve a management payment. Agreement holders will receive £20/hectare (ha), up to £1000 year, for applying and for the administrative processes associated with the scheme.  These payments will be backdated.
Woodland Offers
People involved in England Woodland Creation Offers (EWCO) and the Tree Health Pilot (THP) will also see an uplift in payment rates, which will help fund capital costs and annual maintenance.
The second, more significant announcement of the month, came on 26 January with a Policy paper update on ELMs on how the government will pay for land-based environment and climate goods and services.
ELMs
SFI
In addition to the '£20/ha up to £1000' management payment announced, six new standards will be in place for applications from summer 2023. This will be in addition to the three already live. Not all of the standards will have the similar introductory, intermediate and advanced level that already exist within the current standards, and some will be paid for the area put into an option. Those in existing SFI agreements will be able to add standards and more land when the applications open.
Hedgerows standard
Payments ranging from £3-10/100m, for hedgerow condition assessment, hedgerow trees and hedgerow management
Integrated Pest Management (IPM) standard
£44/ha for no use of insecticide is being offered and £55/ha for using companion crops. Payments are also available for having IPM assessments and plans
Nutrient management standard
£103/ha for establishing and maintaining legumes and £593/ha for legume fallows. Payment of £589 for putting together a Nutrient Management assessment and report
Arable and horticultural land standard
Varying payments for environmental options, £590/ha for field corners, £451/ha for grass buffer strips and £732/ha for wild bird mix
Improved grassland standard
Varying payments for environmental options, £333/ha for field corners and £235/ha for buffer strips
Low input grassland standard
Varying payments for environmental options, £151/ha for grassland with very low inputs outside SDAs, £98/ha within SDAs
The introduction of the old ELS/HLS field corners is a welcome addition, as this is not an option in CS.   For those looking for a basic stewardship scheme with a shorter agreement length of three years, the SFI is looking more attractive than previously.
Some of the standards, such as IPM or nutrient management pay for actions not previously available and are unique to the SFI, so you can choose to do these whilst being in another agri-environmental scheme. Quite a few of the management plans are just a step up for what is needed from other accreditation bodies therefore they should be easy for most farmers to access if they want to apply for them.  
It's good to have this announcement from Defra, but there still haven' t been enough details to directly compare when actions are the same or whether the SFI or CS is better.
Countryside Stewardship Plus
Previously known as the Local Nature Recovery scheme, this middle tier of ELMs will be up and running and ready to apply for in 2024. Building on the current CS scheme, a further 30 options will be available to apply for and farmers will get paid for more focused and regional options.
Landscape Nature Recovery
A second application window for the Landscape Nature Recovery will open in spring. Up to 25 projects can be awarded with applications to focus on net zero, protected sites and habitat creation. This could include landscape scale projects creating and enhancing woodland, peatland, nature reserves and protected sites such as ancient woodlands, wetlands and salt marshes.
Countryside Stewardship
Agreement holders 
Instead of annual claim forms you will have to make an annual declaration
Payments will be made quarterly instead of annually
Extensions for CS Capital items can be made for agreements with a start date of 2022-2023
Able to apply for a further CS agreement to be stacked on top of the existing agreement
2023 applications 
Higher Tier applications will open in February and Mid-Tier applications in March.
CS items requiring Catchment Sensitive Farming approval can now be applied for overall catchments, no matter the priority level. Any capital items within an agreement have to be completed within three years, an extension on the previous two.
A number of Higher-Tier options will be moved down to Mid-Tier - these probably won't be announced until the application window opens.
Higher Level Stewardship
Any schemes that are expiring this year, either for the first time or have been offered previous annual extensions, will be offered a five-year extension.
You can either extend for the full five years, or extend for the rest of 2023 and apply for a CS scheme providing a similar level of environmental delivery. This helps reduce the payment gap for agreements that may have previously expired in April but which would have required holders to wait until the following January, when they were in the next scheme.
You can also apply for a CS capital grant and a standard CS scheme on top of your existing HLS.
Agreement stacking 
People with a CS and CS Plus agreement can also have a SFI agreement, so long as the same action on the same piece of land is not paid for twice.
Those in HLS can take up a CS revenue agreement alongside their HLS and those in a CS agreement can also apply for another CS agreement if they want to extend their activities and support delivery of the Environment Act outcomes. Again, the same action on the same piece of land cannot be paid for twice.
Stackability will enable businesses to apply for the funding they wish but could require extra administration to keep on top of all the obligations of the different schemes.
Keep updated
Keep up-to-date with our latest news and updates. Sign up below and we'll add you to our mailing list.