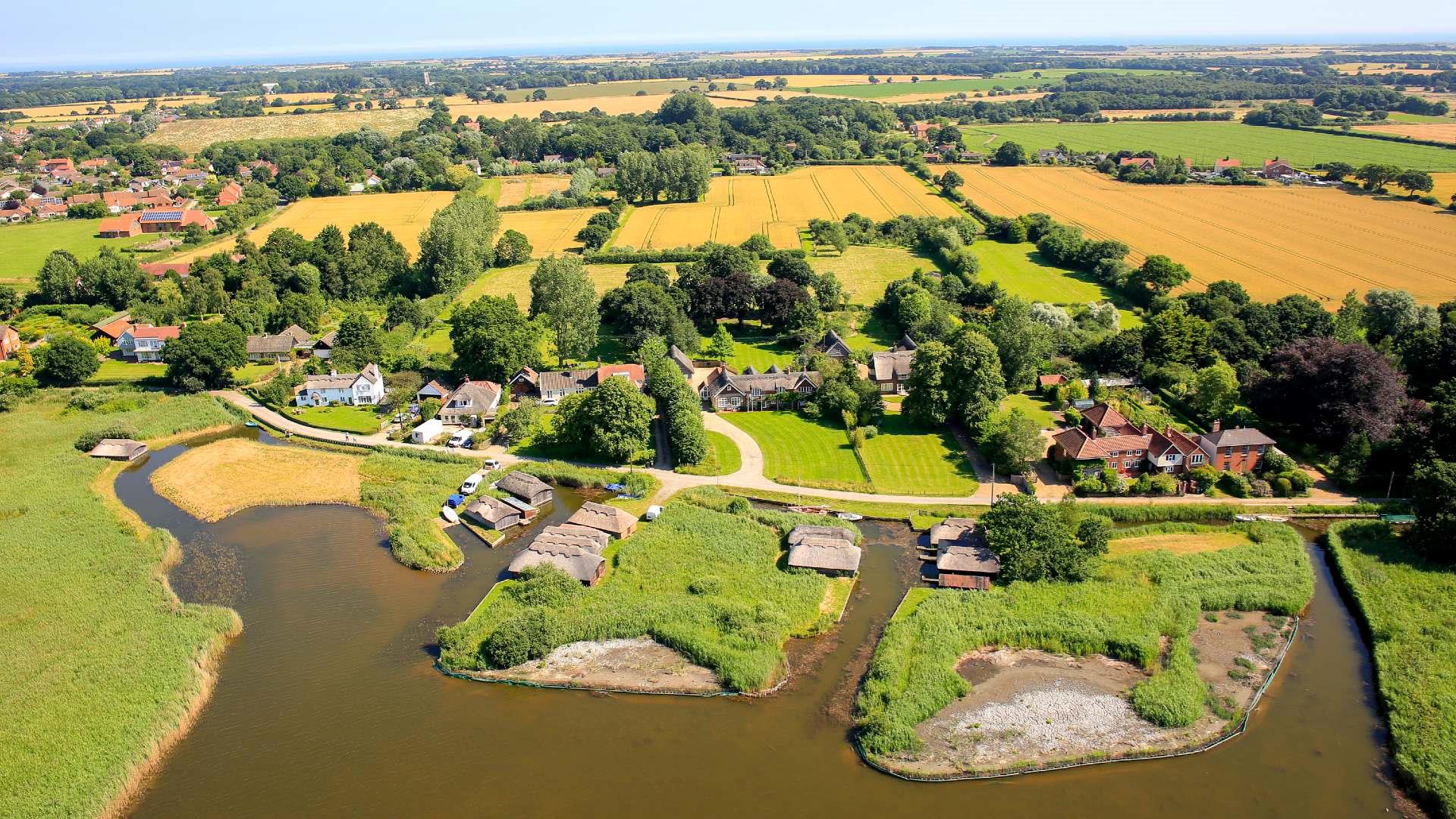 Nutrient Neutrality: The impact?
Thu 01 Sep 2022
Insights
Architecture & Planning
Back in March, few could have forecast the full impact of Natural England's advice to 42 local authorities, including all those in Norfolk, concerning nutrient neutrality.
Months later, and for many people, the environmentally complex issue means in the short-term something of great concern indeed: a temporary halt on obtaining planning permission in affected areas.
In order to keep development moving, it is imperative that a resolution is reached as quickly as possible, something which is understood as much by the affected councils, as the wider development industry and land-owning clients.  
The issue is, thankfully, gaining pace in terms of mitigation and interim solutions. The Secretary of State for the Environment has now set out details of proposed action which consists of obligating the upgrade of wastewater treatment works in affected areas, a strategic mitigation scheme and a clarification of the application of Habitats Regulations Assessment for post-permission approvals.
In Norfolk, councils have been preparing a short term, interim, mitigation strategy to be followed in February, 2023, by a county-wide strategy. Given the length of time taken to create appropriate mitigation strategies by those councils affected by the advice, we welcome the delivery speed of the expected process but consider these timescales are very ambitious.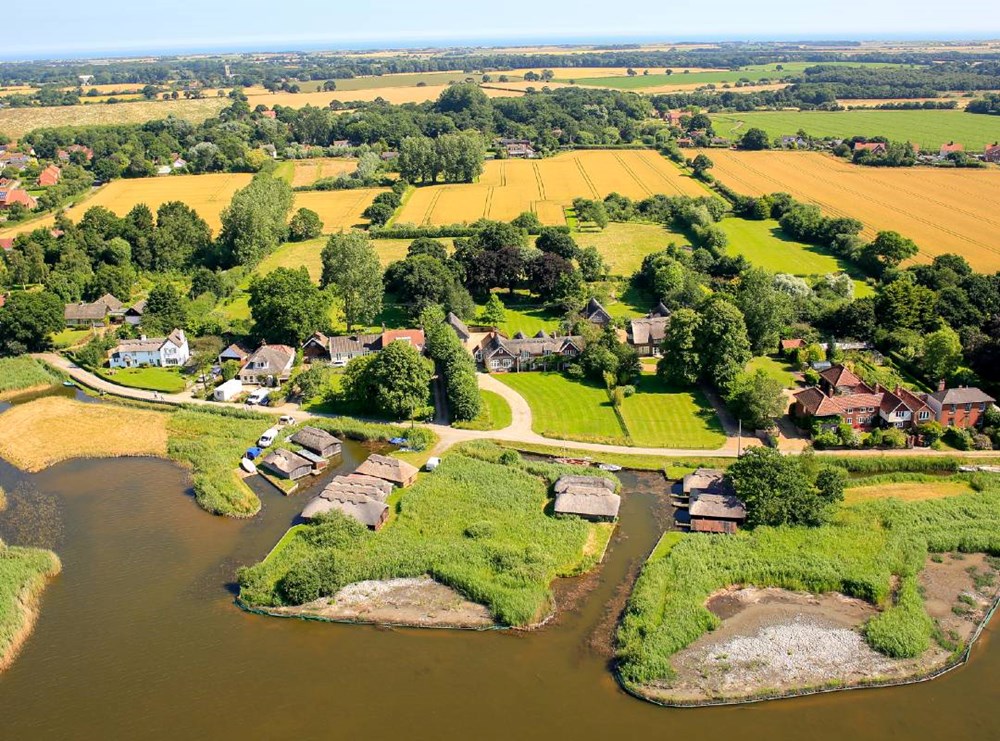 Given the scale of the issue it is expected that nutrient neutrality will be a key focus for the development industry over the next few years and that Natural England will continue to roll out its advice to other councils with affected waterways in due course – watch this space. As a result, it is anticipated there will be opportunities for sites outside of the identified catchment areas to come forward ahead of local plans, where proposed for allocation, or as windfall development as part of a housing land supply challenge. Indeed, the issue has been referred to in some recent appeal decisions and some authorities have alluded to the potential in recent discussions. 
The situation is complicated and evolving, however our Planning teams are front and centre with this issue and expertly placed to advise and represent on all aspects of development proposals, in light of the Natural England guidance. This includes advice on site relationship with the identified catchment areas, pre-application enquiries with water companies, completion of the nutrient budget calculator and potential for early and windfall development opportunities. We also represent a vast portfolio of landowners and are very well placed to facilitate suitable mitigation strategies for a range of development proposals.
Background
To recap on the issue, in March 2022 Natural England issued advice requiring affected local authorities to consider the impact of new development on the release of nutrients into protected waterways.  
Natural England's advice placed a moratorium on planning decision making for certain types of development in affected areas, namely the Broads and Wensum catchments unless applicants could demonstrate the proposed development would not result in a net increase of nutrients or that any increase could be appropriately mitigated.
The Natural England advice centred around statutorily designated conservation sites and their associated catchment areas, which were already considered to be in an 'unfavourable condition' due to nutrient enrichment and subsequent eutrophication.
This involves large quantities of nitrogen and phosphates entering waterways causing excessive growth of algae, in turn reducing the oxygen content of the water and placing aquatic flora and fauna at risk, consequently reducing the biodiversity value of the water course in conflict with statutory duties.
The areas affected in Norfolk include the catchments of the River Wensum Special Area of Conservation (SAC) and the Broads Special Area of Conservation (SAC) and Ramsar site. This image, from Natural England, shows the affected areas.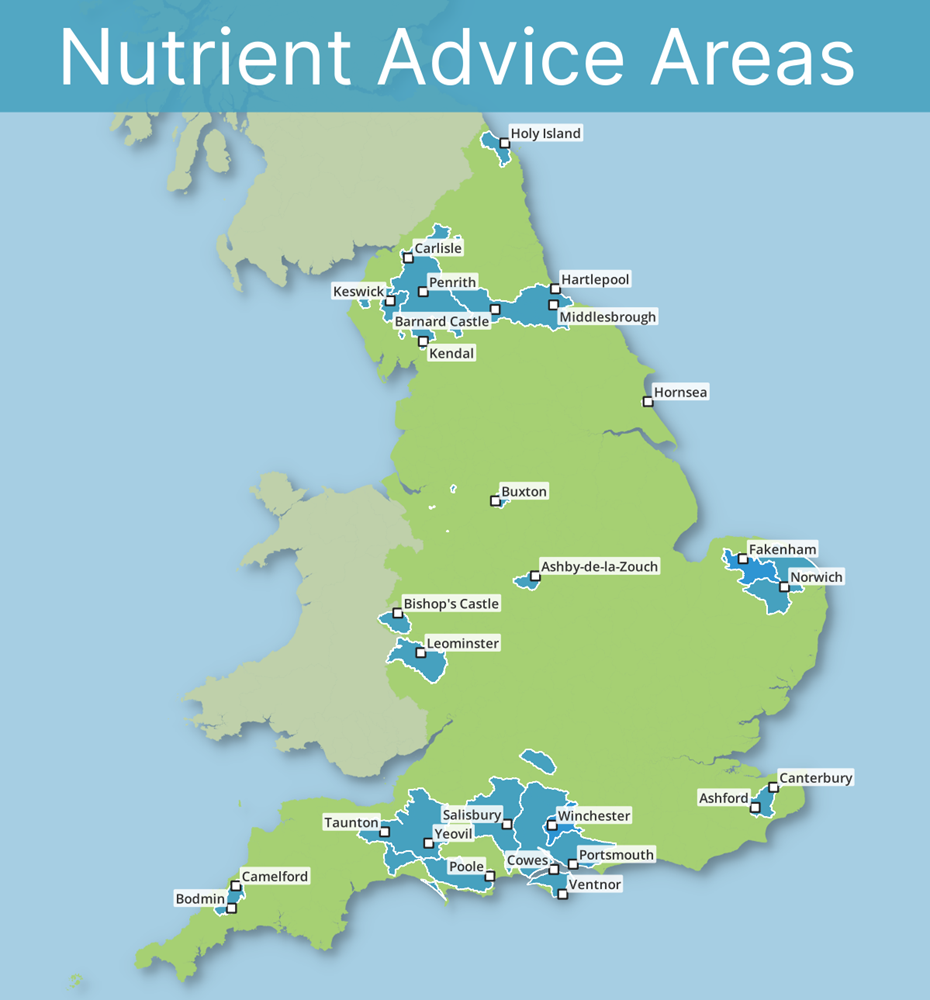 Sources of nutrients generally include sewage treatment works, septic tanks, livestock, arable farming and industrial processes. The Natural England advice concerns impacts arising from the development industry, resulting from foul drainage requirements and obliges authorities to carefully justify how new development, alone or in combination, will not adversely affect the integrity of the relevant water body in accordance with conservation objectives.  
The advice primarily applies to any development which would create new overnight accommodation. This includes:
Residential dwellings, whether new build or conversion
Student accommodation
Care homes
Tourist accommodation, including camping and caravan sites 
Tourist attractions
Other forms of industrial or large-scale commercial developments will be considered on a case-by-case basis, depending upon their non-sewerage water quality implications.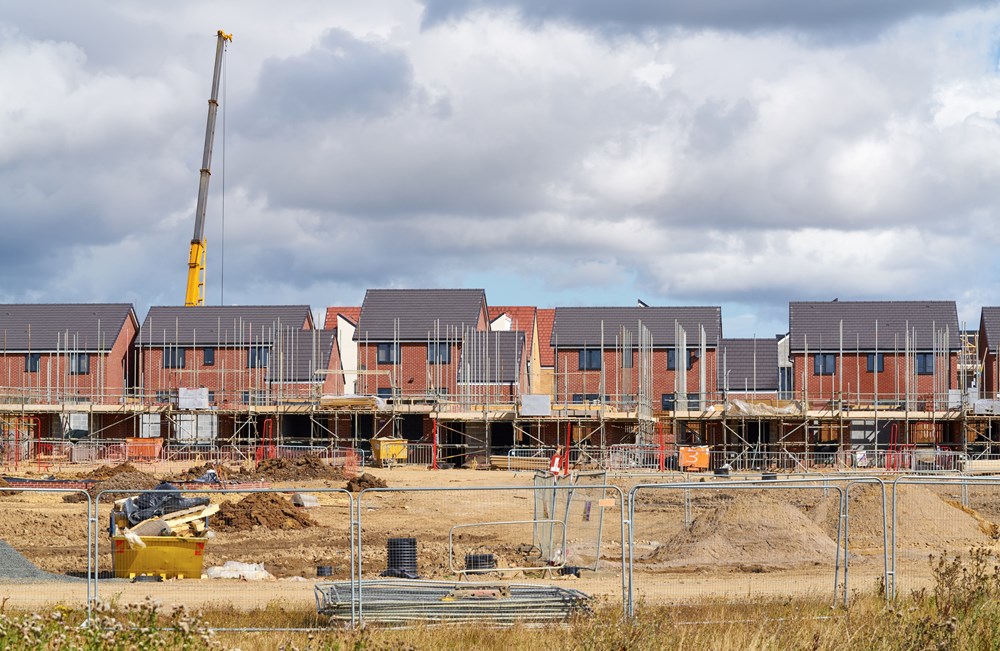 The impact
As confirmed by a Written Ministerial Statement of July 20, the moratorium applied to all applications which include the provision of such development, including Reserved Matters and discharge of conditions applications pertaining to the provision of drainage details.
In the first instance it is necessary to understand whether development sites are located within the identified catchment areas. However, if located outside of the identified areas but close by, then development may still be caught by the advice if discharging to a wastewater treatment (WWT) centre within an identified catchment area.
It is therefore key to understand which WWT centre a development will discharge to, information which can be obtained through a pre-application enquiry with the local water company. If the relevant WWT centre subsequently discharges to an area outside of an identified catchment, then it can reasonably be concluded that no impact would arise and the development should be able to proceed. Such an approach appears to be generally accepted by councils in Norfolk to date. 
Where the WWT centre does discharge into an identified catchment, or other means of foul disposal are proposed, it is then necessary to undertake a calculation to determine the associated volume of nutrient release. This is primarily undertaken by way of a standard calculator issued by Natural England, however issues with flexibility and input have led to local councils creating their own calculator. This is an approach taken across the previously affected councils on the south-coast and is currently being pursued by Norfolk councils.
The calculator considers data such as soil type, average rainfall, foul sewage system proposed and current land use to determine the associated nutrient output. Where a net increase is calculated then the onus is on developers to demonstrate that it can be suitably mitigated, on or off-site.  The full nature of the mitigation required is not understood, yet.
In 2019 it was anticipated that over 10,000 homes across the south coast were caught by the advice (Townsend S, 2022, "How algae are blocking 10,000 planned homes", Planning Resource, 14.11.2019). The House Builders Federation has estimated that 36,752 homes across the 42 authorities most recently issued the advice were impacted, with 10,490 in Norfolk (Gardiner J, 2022, "Nearly 100,000 homes now held up by nutrient neutrality rules, says HBF", Housing Today, 03.05.2022.)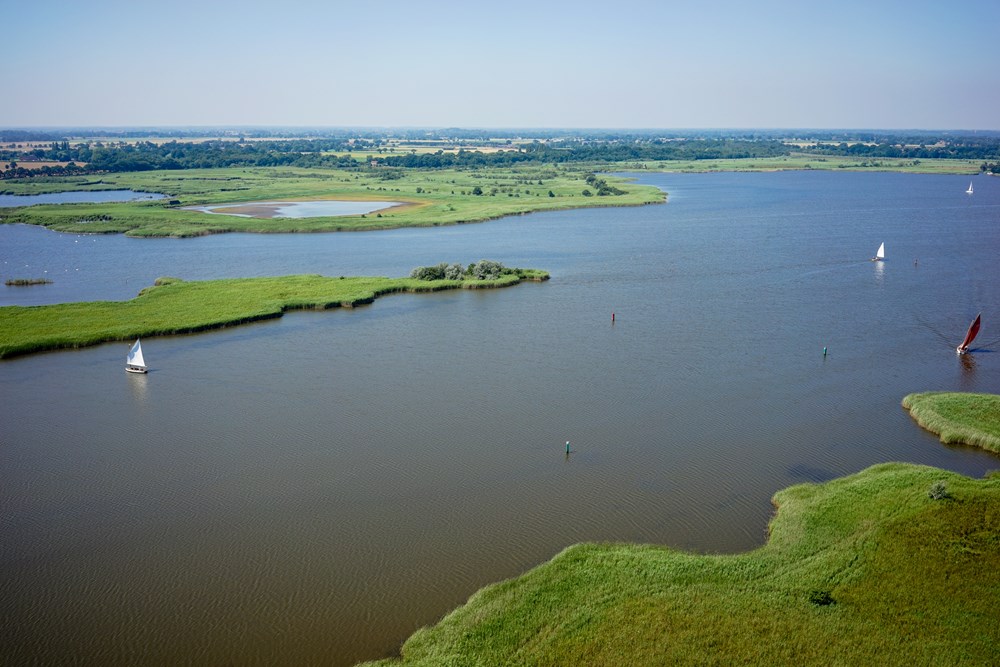 Solutions?
The Written Ministerial Statement in July included details of proposals it claimed would address the current logjam in approving development. These included new requirements for water companies to make upgrades to WWT centres and the creation of a nutrient credit scheme by Natural England. However, the nature of these mean that they are unlikely to have an immediate or even short term impact, whilst political and cost implications could result in WWT centre aspirations being dropped altogether.
Appropriate mitigation is likely to include:
Improving the water efficiency of the existing housing stock
Higher water efficiency standards for new dwellings
On-site wetland and woodland enhancement or creation and
Off-site wetland or woodland enhancement or creation, primarily through cessation of nutrient high livestock and arable farming operations – developer-led through additional land purchase or council and private market-led through purchasing of offset credits
Whether on-site or off-site, it is likely that solutions will require significant land-take and investment. This will undoubtedly impact upon net developable areas and viability of schemes. Subsequently, five-year housing land supplies and the preparation of local plans are sure to be affected. 
The potential for stacking nutrient neutrality requirements with forthcoming biodiversity net gain requirements are not yet understood, however as the latter will need to be on a like-for-like basis in terms of habitat replacement, it is considered that the scope for stacking will be reduced. There is also potential for conflicts with policies which seek to protect the most productive arable land and the renewed drive to increase UK food production following the exit from the EU and the conflict in Ukraine.
We will continue to update on this issue as the process unfolds. 
For the latest advice, please contact Paul Clarke, Head of Planning on 07721 112292, Matthew Rooke, Divisional Partner, on 07553 710959, Nick Moys, Associate Partner on 07824 691266, Emma Griffiths, Senior Associate on 07584 006594 or Amber Slater, Associate on 07825 344115. 
Keep updated
Keep up-to-date with our latest news and updates. Sign up below and we'll add you to our mailing list.