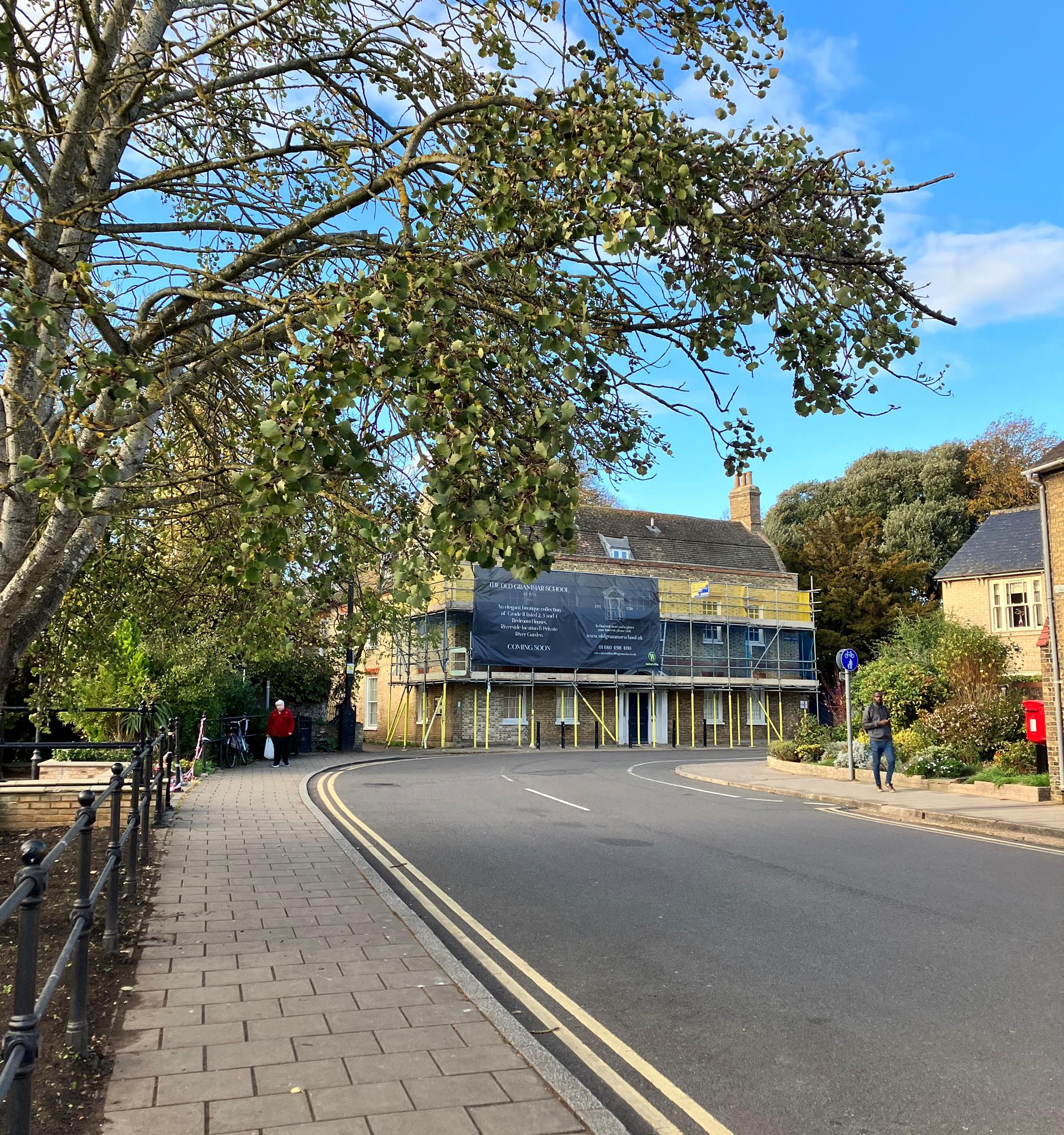 Removing risk: The key to selling residential development sites
Thu 19 Jan 2023
Insights
Commercial
Architecture & Planning
Development
As we face the challenges of continued economic uncertainty, particularly within town centre environments, our teams have the expertise to help manage any potential caution from developers looking to buy residential sites.
The key to this, more than ever, is removing risk before purchase which benefits vendors and developers alike.
Our Commercial and Planning experts understand the current market as well as the demands of local authorities and aim to advise clients accordingly when bringing a property to market.
We act on a case-by-case basis as every instruction is different, however site preparation and due diligence undertaken prior to marketing is an essential part of the process.
This can include securing planning and shaping the form of development to maximise value.
However, critically our work should always include identifying any issues or constraints that could limit development, cause uncertainty or worse, affect the implementation of a site or scheme.
Our Commercial teams work cross divisionally with our in-house Architecture and Planning colleagues to bring market knowledge, valuation skills and the experience to identify issues that could occur later on in the process to avoid lengthy delays which could potentially deter a buyer or result in a re-negotiation of price.
When it comes to designing, achieving planning or selling any development site we need to be sure that it is as marketable and appealing for sale as possible to achieve the best outcome.
Eliminating risk is key."

Simon Harvey, Development Surveyor, St Neots
In doing this, we are achieving best prices for our clients, delivering good quality sites for developers and seeing transactions which proceed as quickly as possible.
A good example is the Old Grammar School, St Ives, Cambridgeshire, a Grade II listed building which is currently being transformed into plush new character homes for sale after being purchased through us by former Vogue model Jesse Burgess.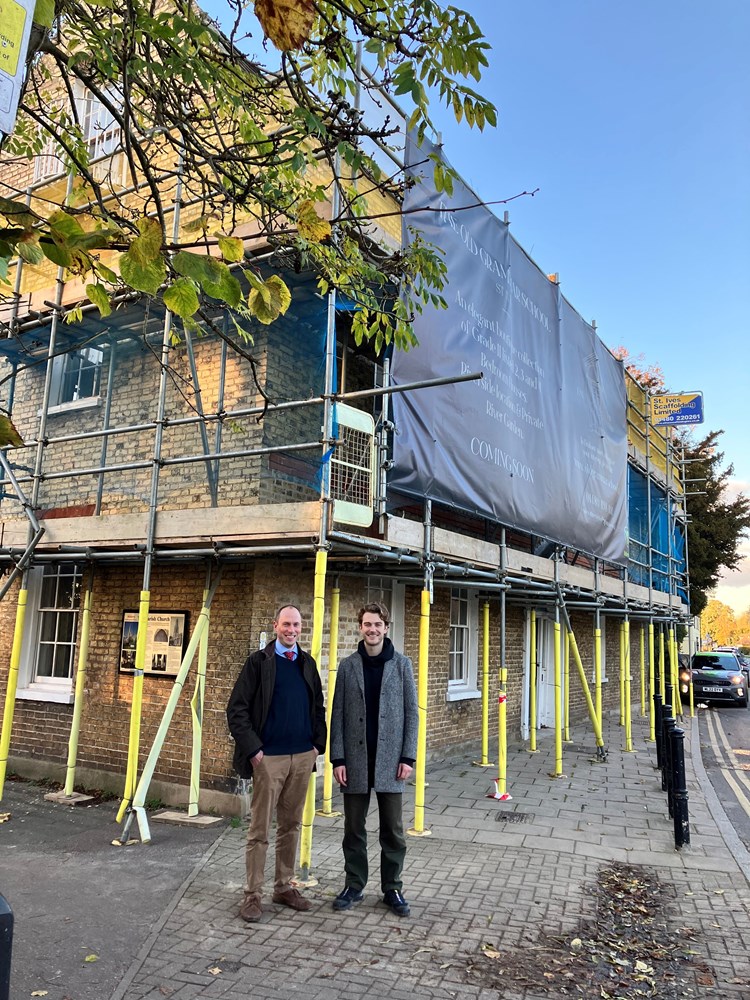 Our client wanted to sell the building which came with a significant history attached.
Formerly called Manchester House, the building is a town landmark, built in the 18th century and a prominent grammar school from 1858-1939 where local renowned historian Herbert Norris attended.
On his death in 1931, Mr Norris left his local collection and money for the founding of the Norris Museum, situated just down the road from the school building.
The building had been used in latter years as offices and our client initially approached our Planning team in St Neots for advice on the prospects of a residential conversion.
Planner Martin Page saw its potential and worked with one of our Architects, Alex Darby, to prepare an indicative conversion scheme to submit as part of a formal pre-application to Huntingdonshire District Council.
This would see the building divided up into self-contained apartments of up to three bedrooms.
A positive response was achieved and our Commercial team went on to provide marketing advice on how the site might be taken forward from there to achieve a sale.
As a result of its prominence in the town, the positive pre-application response, the indicative scheme and having undertaken a detailed review of the site, our Commercial Development Surveyor Simon Harvey knew the opportunity presented a good offering and could attract significant interest from developers.
We went on to prepare and collate full details of the property, including working with our client's solicitor to consider all legal aspects and launched the property on the market.
Given the number of buyers we would be introducing to the property and the expected interest, we set dates for viewings and generated a really positive response.
On showing it to Mr Burgess for the first time, it was clear he could see all the potential it had to offer.
An ultimate final scheme would need to be designed with planning permission and listed building consent obtained.
Mr Harvey said: "This property with the favourable pre-application presented a good offering and enabled us to secure a sale and a good result for our client without taking it further in the planning process.
"Jesse went on to progress a great scheme of houses which is now coming to fruition.
"When it comes to designing, achieving planning or selling any development site we need to be sure that it is as marketable and appealing for sale as possible to achieve the best outcome.
"It is necessary to understand the whole process through to the final individual dwellings being sold by the developer to foresee the issues that buyers or their lawyers will go onto identify, so as to avoid issues during the sales process.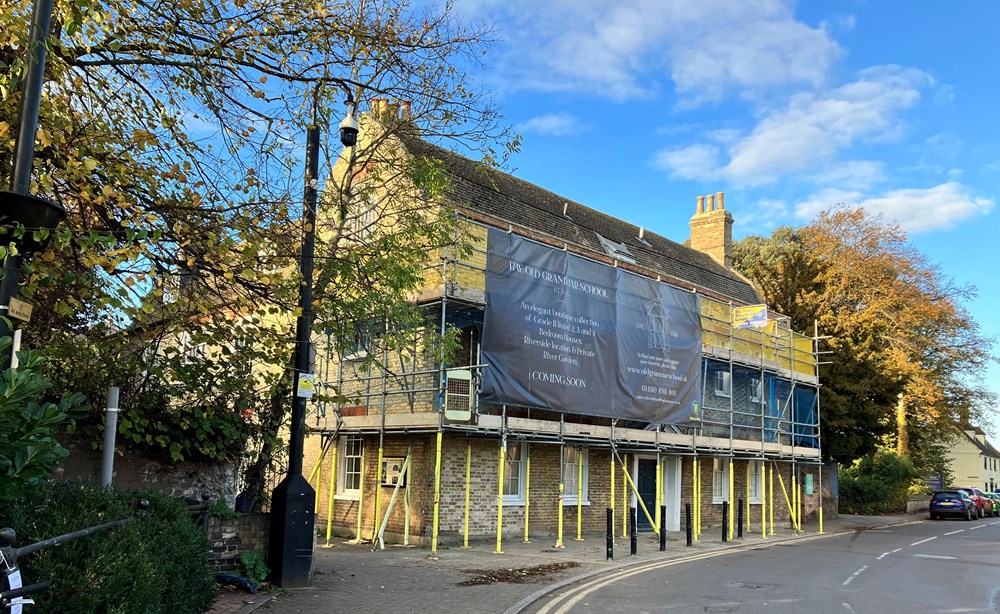 "It is very often far better to take the initial time and with the right expertise make sure a site has been properly considered.
"Issues that are unresolved or later identified often introduce at best, time delays and at worst, cause a sale to falter, often affecting what price will be paid.
"The planning system is also suffering from significant delays.
"There are many more technical areas to consider on developments these days such as surface water drainage, flooding, ground conditions, contamination, ecology and biodiversity, trees, affordable housing and developer contributions.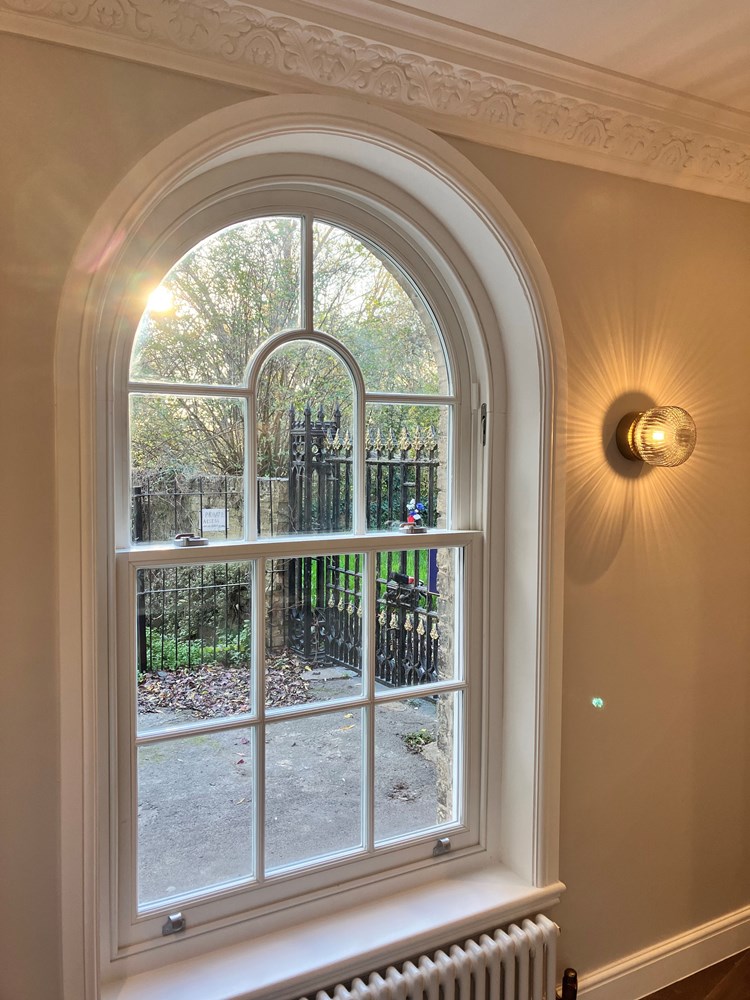 "Developers will factor in delays or uncertainties to what they can afford to pay for a site and the more certainty and reduction of time delays later on that can be addressed will increase the appeal and ultimately, the price.
"With the current high interest rates and more challenging economic climate, we know buyers are going to be extra careful and we need to have ticks in all the right boxes.
"There will always be some surprises as that is the nature of development but these can be minimised and where issues do arise, our extensive experience of selling developments is crucial.
"Eliminating risk and resolving issues is key."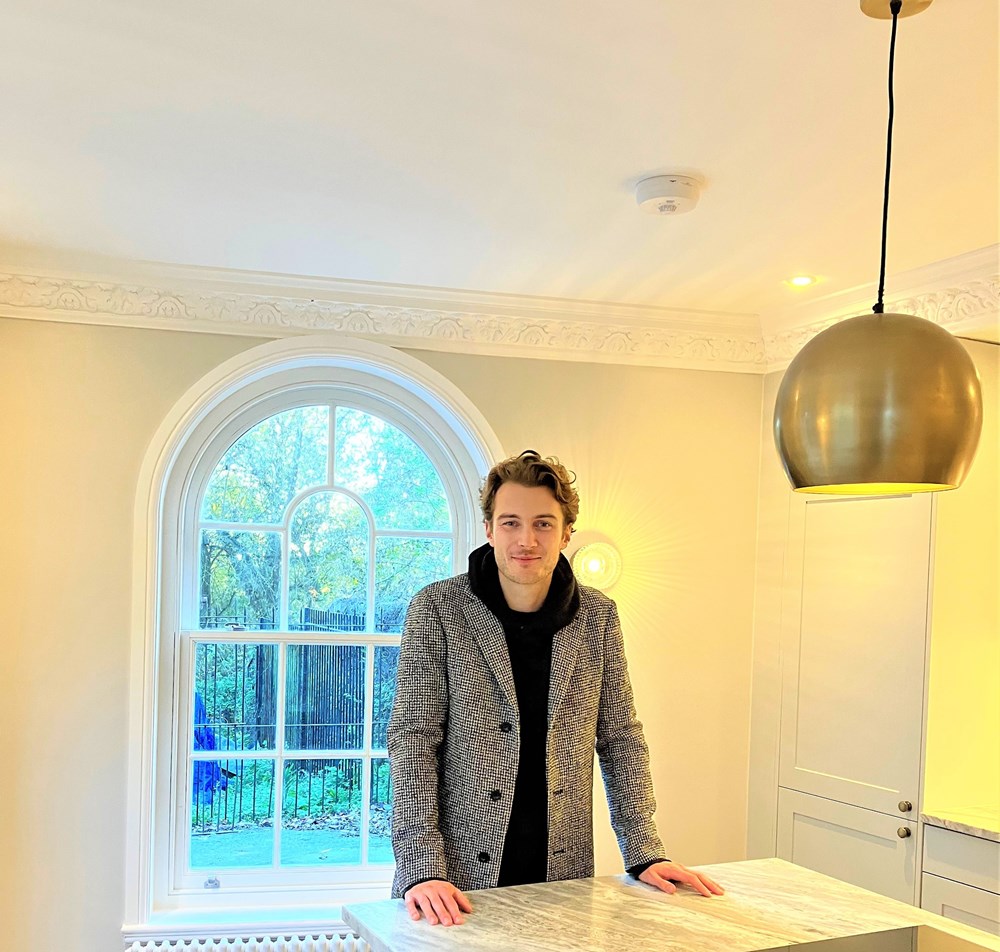 Our work seeks to maximise returns for both property owners and developers through the sensible management of opportunity and risk."

Martin Page, Planner, St Neots
Martin Page, a Planner in our St Neots office, said: "We work with property owners and developers on a wide range of re-development projects, Change of Use requirements and retrofit schemes.
"The common factor across all of these, either side of a property transaction, is ensuring that we are delivering viable schemes which deliver positive end uses and protect land or property value.
"Furthermore, our work seeks to maximise returns for both property owners and developers through the sensible management of opportunity and risk.
"In the case of the Old Grammar School, a balance was struck between visualising the future potential of the building with the cost risk to the property owner of establishing formal statutory opinions.
"Finding the right point to take a project's design, planning or development potential is what can make a project hugely successful.
"We are delighted that this project has delivered on all fronts."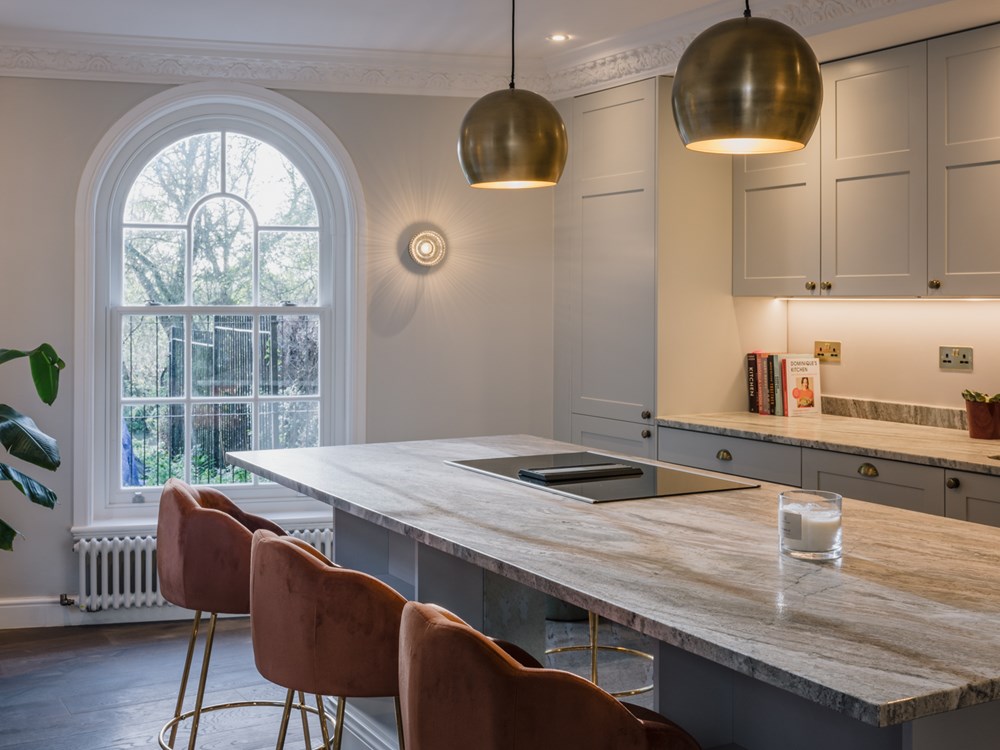 The results of such due diligence are easy to see with the Old Grammar School - just before Christmas, the first of the properties to be finished as part of the major project was unveiled.
Mr Burgess said: "My plan was always to create a number of homes from the Old Grammar School; the first to be finished was the Coach House, offering three bedrooms, two bathrooms, a living area, kitchen/breakfast room and a private outdoor terrace. 
"I have loved transforming the building and working out how best to divide it up. The building is in a beautiful location in St Ives, by the river and in walking distance of the town centre.
"It's ideal for people downsizing but also professionals who want to be in the town - there's nothing else like this."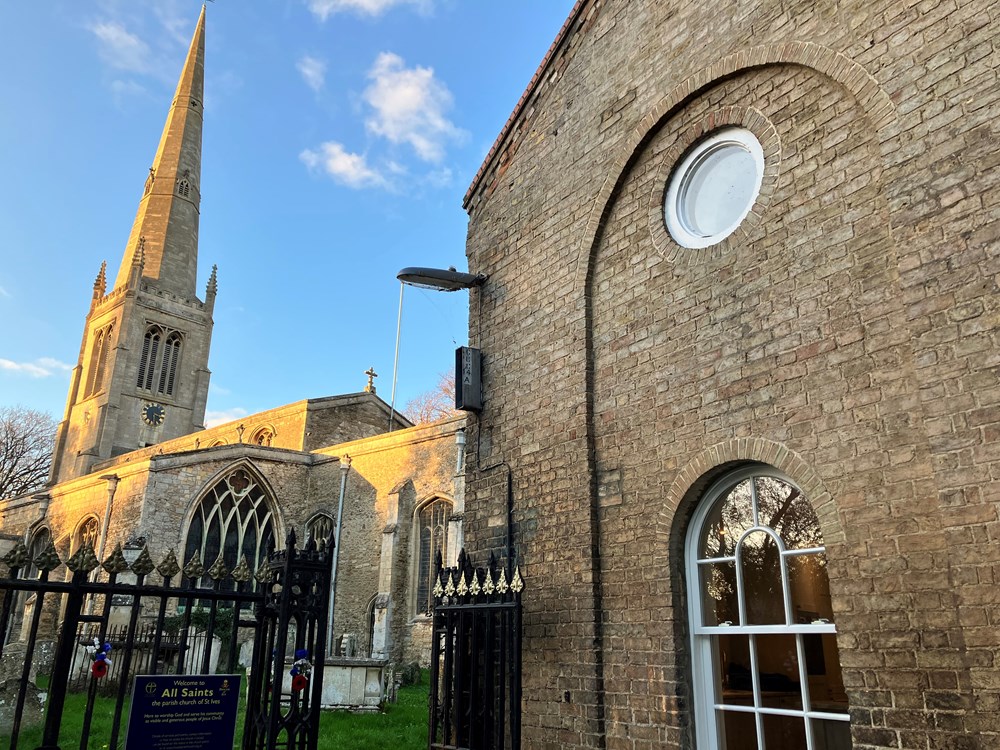 Mr Harvey added: "I have been interested to see progress of the development unfold and its full potential being realised.
"Having sold a lot of development sites it is always interesting to go back and see how the schemes progress and with this property in particular I was very interested to do so.
"It is a beautiful property and the final scheme has created some really inspirational living spaces."
If you are selling a development site or property, please seek our advice by contacting Simon Harvey, Commercial Development Surveyor, on 01480 479087 or Martin Page, Planning Consultant, on 01480 479084. Both are based in our St Neots office.
Keep updated
Keep up-to-date with our latest news and updates. Sign up below and we'll add you to our mailing list.