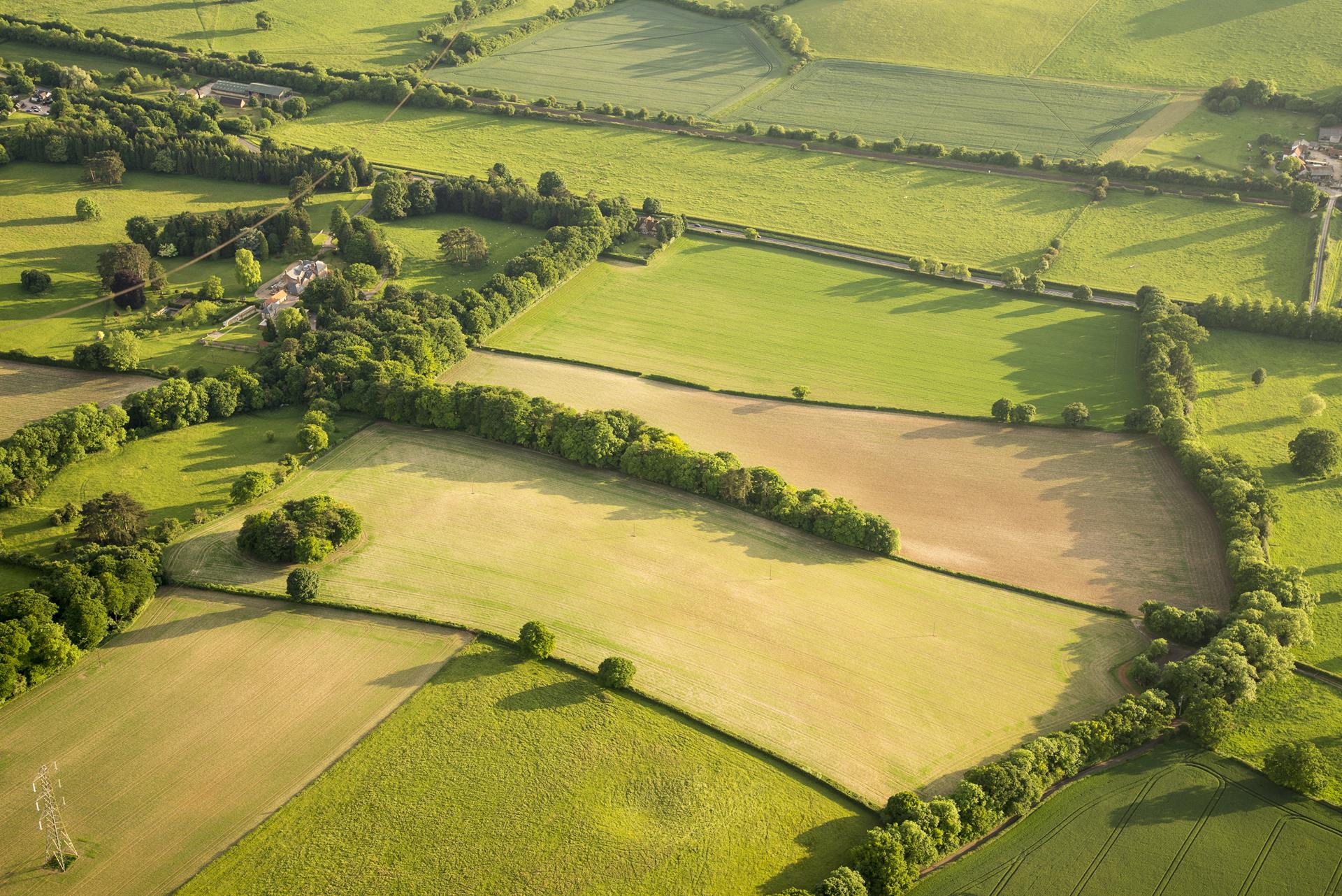 Agricultural Quarterly Update Jul-Sep 2023
Wed 25 Oct 2023
News
Agricultural business consultancy
This agricultural update highlights the changes within farming over the year to date. Prices (for both crops and inputs), policies and global affairs are discussed to fully capture what is happening within agriculture. Tom Holliday, Agricultural-Business Consultant.
To view the full update, click the button below.
Agricultural Update July - September 2023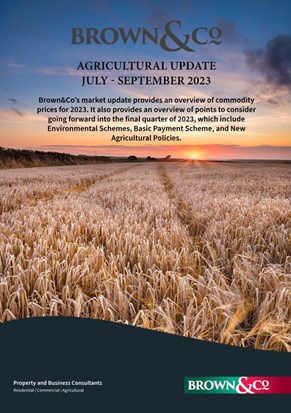 Summary
Environmental Schemes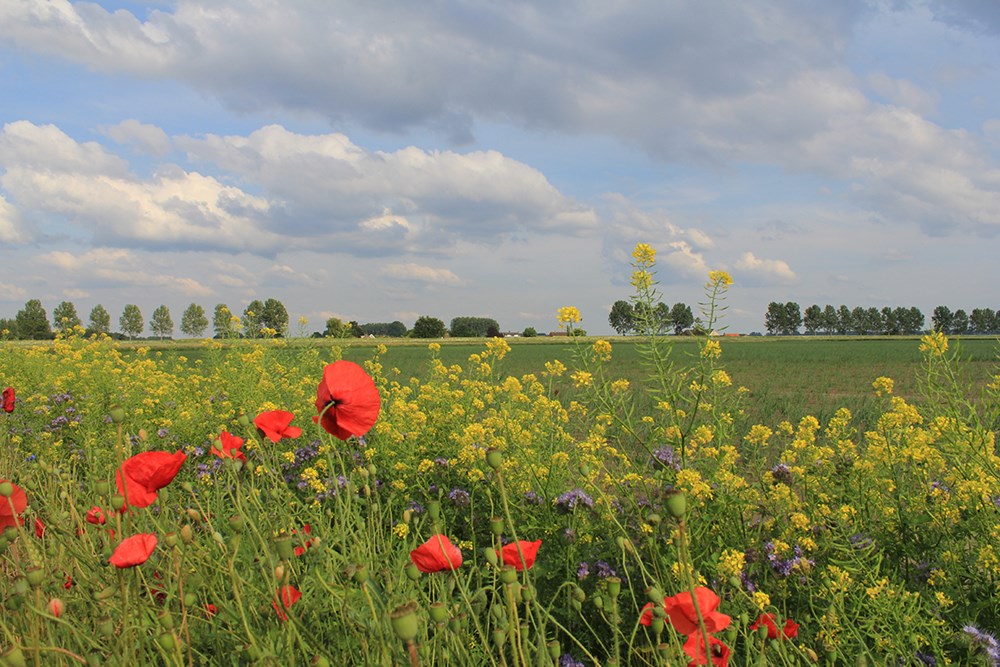 The Sustainable Farming Incentive (SFI) 2023 offer officially opened on the 18th September in a "controlled rollout" where applicants can submit an Expression of Interest to then be sent an invite to apply. SFI agreements have a rolling application window and will last for 3 years from the agreement start date.
The Mid-tier countryside stewardship application deadline was extended from the 18th of August to the 15th September 2023 due to the ongoing system issues with the RPA online applications.
Countryside Stewardship capital grants remain open for applications. Funding is available for items such as fencing, hedge laying and other yard works such as concrete. View the all the SFI 2023 options here.
---
Basic Payment Scheme
99% of farmers received their Interim BPS payment in August 2023 from the RPA. The remaining balance is due to be paid to farmers from December 2023.
Delinked payments are expected to start from 2024 onwards.
---
New Agricultural Policy
The BPS lump sum exit scheme has now closed for applications. Farmers have until the 31st May 2024 to provide evidence that they have transferred out their agricultural land.
The third round of the Defra Future Farming Resilience Fund service is now available, providing business, environmental, planning and development advice to farmers across England and is funded by Defra. Brown & Co continue to be a provider of the service up to 2025, register your interest here.
---
Change in Market Prices 
Pork prices continue to remain strong and achieved a high of 225.65 pence per kilo.
Defra farmgate milk prices continue to fall.
Lamb prices have shown a significant decrease this quarter with a low of 547.9 pence per kilo deadweight (R3L). However, they are still higher compared to this time last year.
Beef prices have calmed and had a slight decrease this quarter.
Cereal & Oilseed prices have remained relatively stagnant.
Fertiliser prices have fallen further and settled towards the end of the quarter.
Crude Oil and Red Diesel prices have started to increase again.
Commodity Price Comparison Between August 2022 and 2023
| Produce | Measurement | May 2022 | May 2023 | Difference | % Change |
| --- | --- | --- | --- | --- | --- |
| Lamb | P/KG/DW | 547.4 | 578.7 | 31.3 | 5.4% |
| Beef | P/KG/DW | 435.9 | 457.9 | 22.0 | 4.8% |
| Pork | P/KG/DW | 196.8 | 225.5 | 28.7 | 12.7% |
| Milk | P/L | 47.53 | 36.20 | -11.3 | -31.3% |
| Wheat (Feed) | £/TONNE | 244.9 | 174.2 | -70.8 | -40.6% |
| Barley (Feed) | £/TONNE | 223.5 | 152.1 | -71.4 | -47.0% |
| Oilseed Rape | £/TONNE | 514.0 | 348.7 | -165.4 | -47.4% |
| £/Euro Exchange | EUR to GBP | 1.1894 | 1.1662 | -0.023 | -2.0% |
Climate & Carbon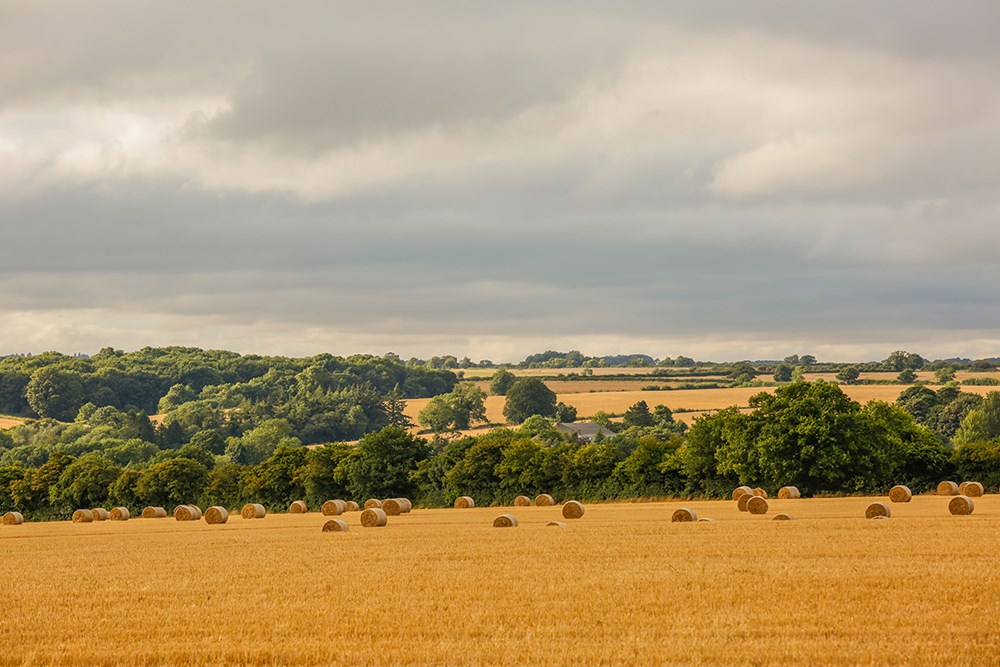 The COP28 climate summit is set to be held by the United Arab Emirates (UAE) between 30th November and 12th December 2023.
This will be the first time the Global Stocktake (GST) will provide an assessment of progress since adopting the Paris agreement. The results of this assessment will determine what further action is necessary to maintain the target limit of 1.5 degrees global warming by 2050. COP28 marks the halfway point between the Paris meeting and achieving a 43% reducing in emissions by 2030.
The Government has recently altered the rules on planning for onshore wind since the changes enforced from 2015. Previously, any proposed wind farm would need to already be identified in the Local Plan or have 'community backing'. These rules meant that one single objector could potentially block the entire development. Guidance is set to be provided to Local Planning Authorities to show how they could amount to a more balanced approach in finding local support for any new developments. Nonetheless, there is still going to be many planning challenges for any new onshore wind developments and new opportunities are likely to be low under the current legislation.
Figures published from the Department for Energy Security and Net Zero show that the total final energy demand was 2.7% lower in quarter 3 of 2023 compared to the same period in 2022. A considerable proportion of this decrease was due to an 8.3% reduction in domestic consumption and a 3.2% reduction in industrial consumption. The decrease in domestic consumption can largely be attributed to inflated energy and household costs.
The second quarter of 2023 saw record levels of generation from solar power, however the poor wind speeds resulted in an 11% reduction in overall UK renewable energy generation compared to the same period last year.
---
Supply Chain
US harvest data suggests that the volume was 2Mt higher than initially forecast. However, global supply is still somewhat volatile amid dryness remaining over much of the US plains and Argentina. There are also significant doubts over Ukraine's ability for Black Sea exports after a cargo ship recently hit a mine.
Overall, the 2023/24 global production is forecast down from last year's record. The EU, Argentina, Australia, and Canada all have smaller crops compared to last year. Global consumption remains unchanged; however, global stocks are forecast to be at the lowest levels since 2015/16.
Consumer Behaviour
As the cost-of-living crisis continues to tighten consumer budgets, the variety for mealtimes has become much less of a priority with consumers resorting back to easy to prepare meals that contain fewer individual ingredients. Unsurprisingly, price is increasingly influencing shopper behaviour. A recent survey compiled by AHDB/YouGov showed that '76% of consumers believe that price is becoming more important to them when purchasing meat'.
There has been recent research that concluded most consumers are planning their purchases prior to arriving at the store but then are influenced to some extent by price at contact within the store. This is providing further marketing opportunities for meal inspiration at home to target consumers prior to consciously making a purchasing decision. This trend is still relatively new, and it is still unknown whether this will become a long-term consideration.
Keep updated
Keep up-to-date with our latest news and updates. Sign up below and we'll add you to our mailing list.