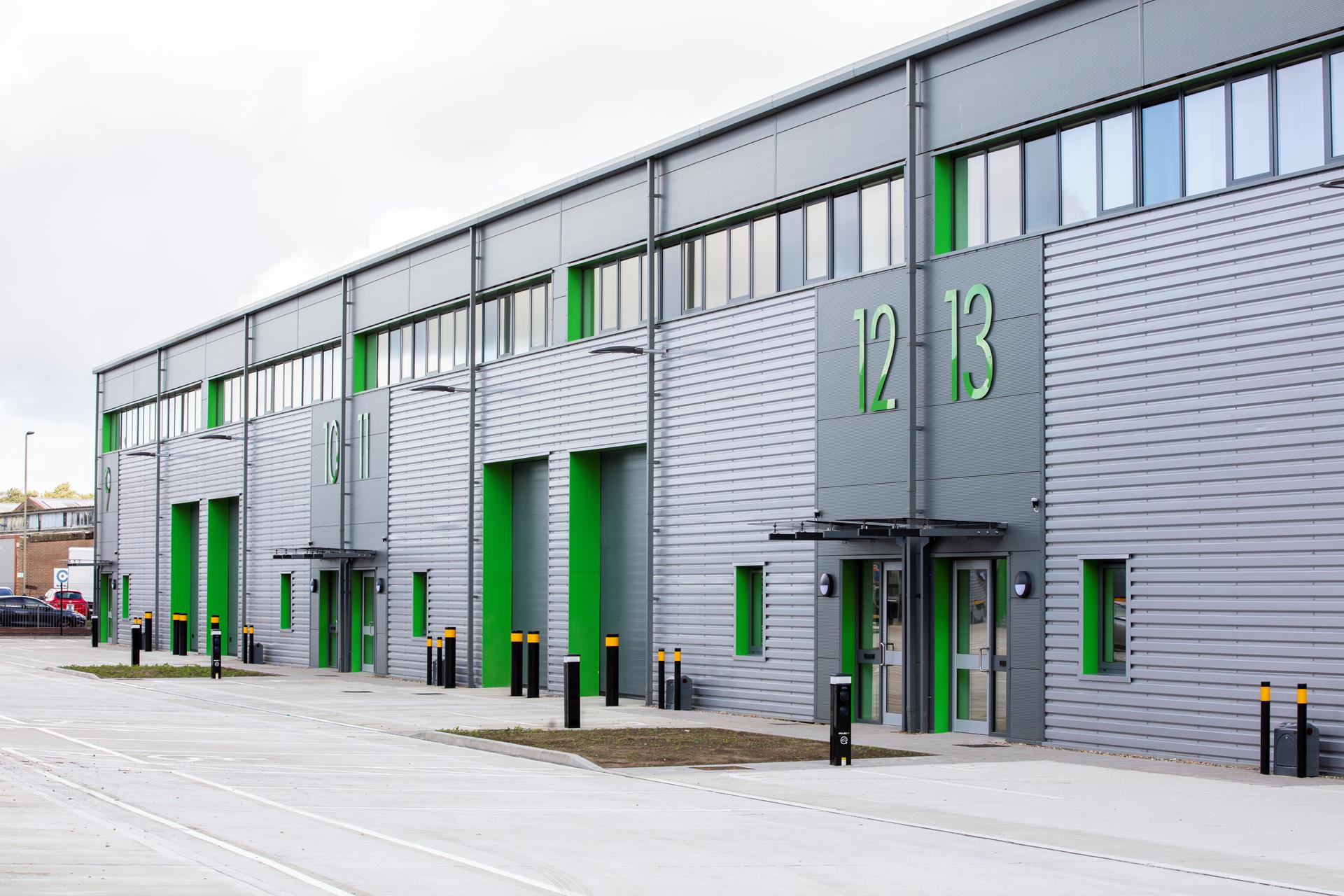 Looking to rent Commercial business units with energy saving features?
Wed 21 Jun 2023
News
Commercial
Two more firms are taking Commercial units at Norwich's new industrial estate Diamond Point - and give their reasons why.
Oase, a firm which employs 950 people around the world in locations including the Middle East, France, Spain and North America, is one of the latest to join the newly-established industrial business hub that is Diamond Point.
Oase, with 18 operational subsidiaries and seven production sites, designs and creates water scenes for gardens and aquariums, inside and out, having been established in 1949.
Designers by trade, the firm offers the ultimate in professional fountain and water technology.
Pamela Fisher, Supply Chain and Operations Manager, Oase UK, said: "Unit 10 is a wonderfully bright and expansive space.
"Enhanced natural light floods into the unit through the vast expanse of clear roof panels which will significantly decrease our reliance on electrical forms of lighting during the day, bringing us closer to more sustainable operations management.
"The internal height of the unit at 8.4m provides great scope for additional storage solutions in the future.
"The industrial estate is convenient to access and well secured by a coded gate. So far, we are not disappointed."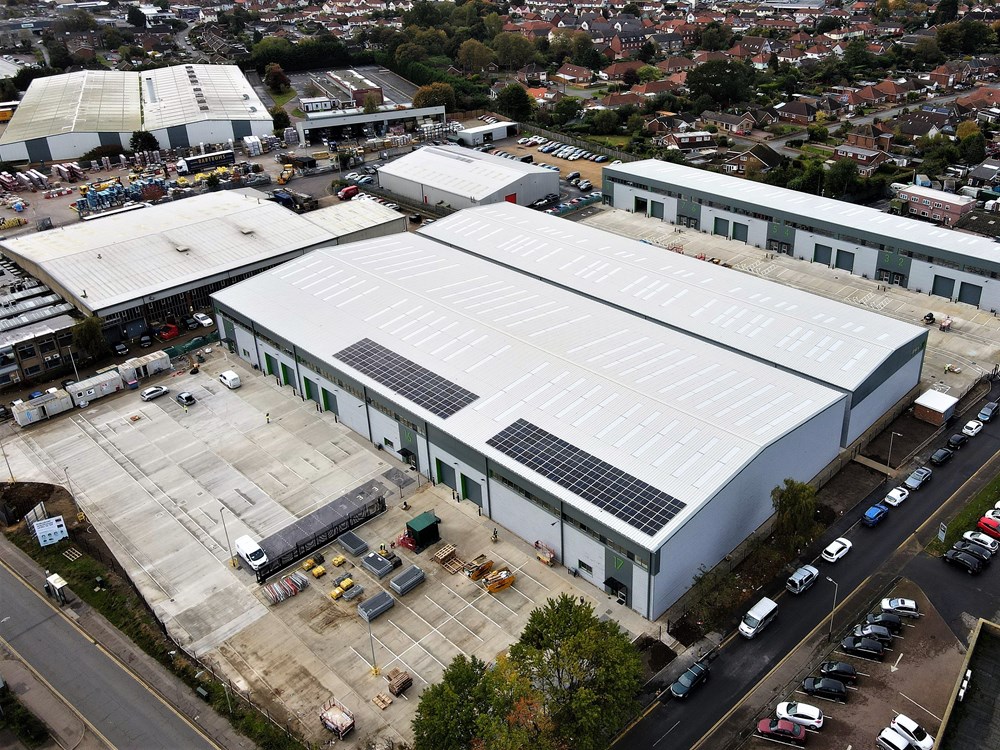 Also taking a unit in Diamond Point, located off Vulcan Road, is SIS, Specialist Instrument Services, which offers sales, calibration, hire and repair of electrical test equipment. It operates from two facilities in Wimbledon and the Frenbury Estate in Norwich.
SIS provides new test equipment or repairs and re-calibrates existing ones using its accredited BSI, British Standards Institution, laboratories.
Jason Ball, Business Manager, SIS, said: "For us, the location was really important because we are relocating from our current premises in Hellesdon Park Road and have 10 staff.
"We didn't want them having to travel further to get to work. We also need to be in the city and consider Diamond Point's location to be ideal for us.
"Another real plus of the Commercial units is the ceiling height. If we expand, we can put in another mezzanine level or even two to create another laboratory.
"Also, being in Diamond Point will give us more prominence; it's an ideal opportunity for us."
Earlier this year, Medequip Assistive Technology, which provides community equipment services to local authorities and the NHS across the UK, moved in to Units 15 and 16, Diamond Point - a total of 33,246sqft.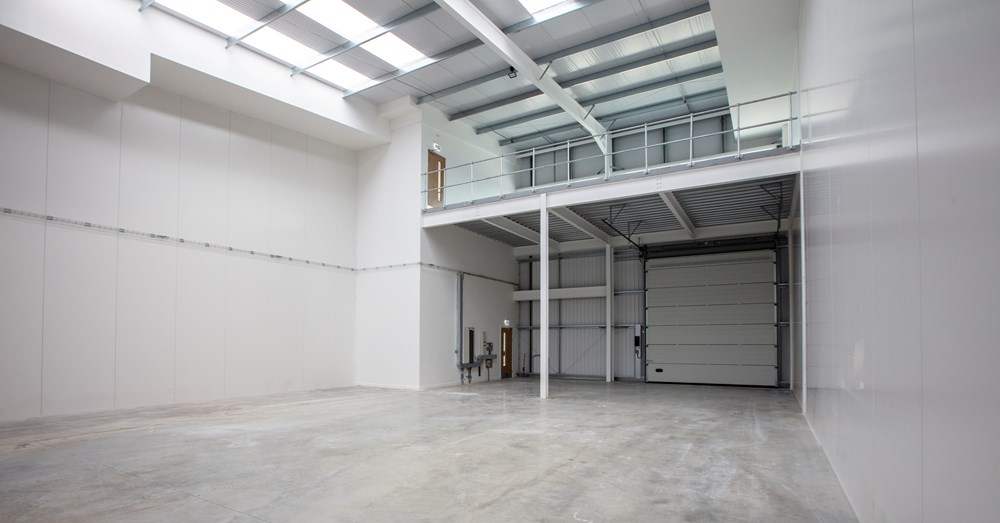 When the scheme was launched, we anticipated a high demand because of the lack in the city or local area of high quality, easily accessible Commercial units which are versatile, modern and brand new."
Anna Smith, Commercial Surveyor, Norwich.
Diamond Point, owned by Northwood Urban Logistics and jointly marketed by Brown&Co, JLL and Bidwells, launched last year boasting purpose-built, brand new Commercial units rather than conversions or extensions of old stock, situated in the city's logistics, manufacturing and warehousing hub, north of the city.
Diamond Point has been so successful because of this as well as its high finish build quality and sustainability features.
Units are still available, however limited in number.
Anna Smith, Commercial Surveyor, Brown&Co, Norwich, said: "When the scheme was launched, we anticipated a high demand because of the lack in the city or local area of high quality, easily accessible Commercial units which are versatile, modern and brand new.
"Situated in one of the prime industrial and manufacturing areas in Norwich, we are delighted to see two more successful businesses offering varied services, decide Diamond Point is the place they want to be."
Energy-saving features include the fact units come with an assurance of a minimum 10.83% decrease in CO2 emissions in accordance with the 2010 Buildings Regulations.
'Green' initiatives also include units on a low air permeability design, electric vehicle charging points, photovoltaic panels on some units, increased natural lighting and high-performance insulated cladding and roof materials.
Units are still available. To discuss further incentives or for more information, contact Anna Smith in our Commercial division in the Norwich office on 01603 629871 or joint agents JLL on 0207 493 493 or Bidwells on 01603 763939.
Keep updated
Keep up-to-date with our latest news and updates. Sign up below and we'll add you to our mailing list.