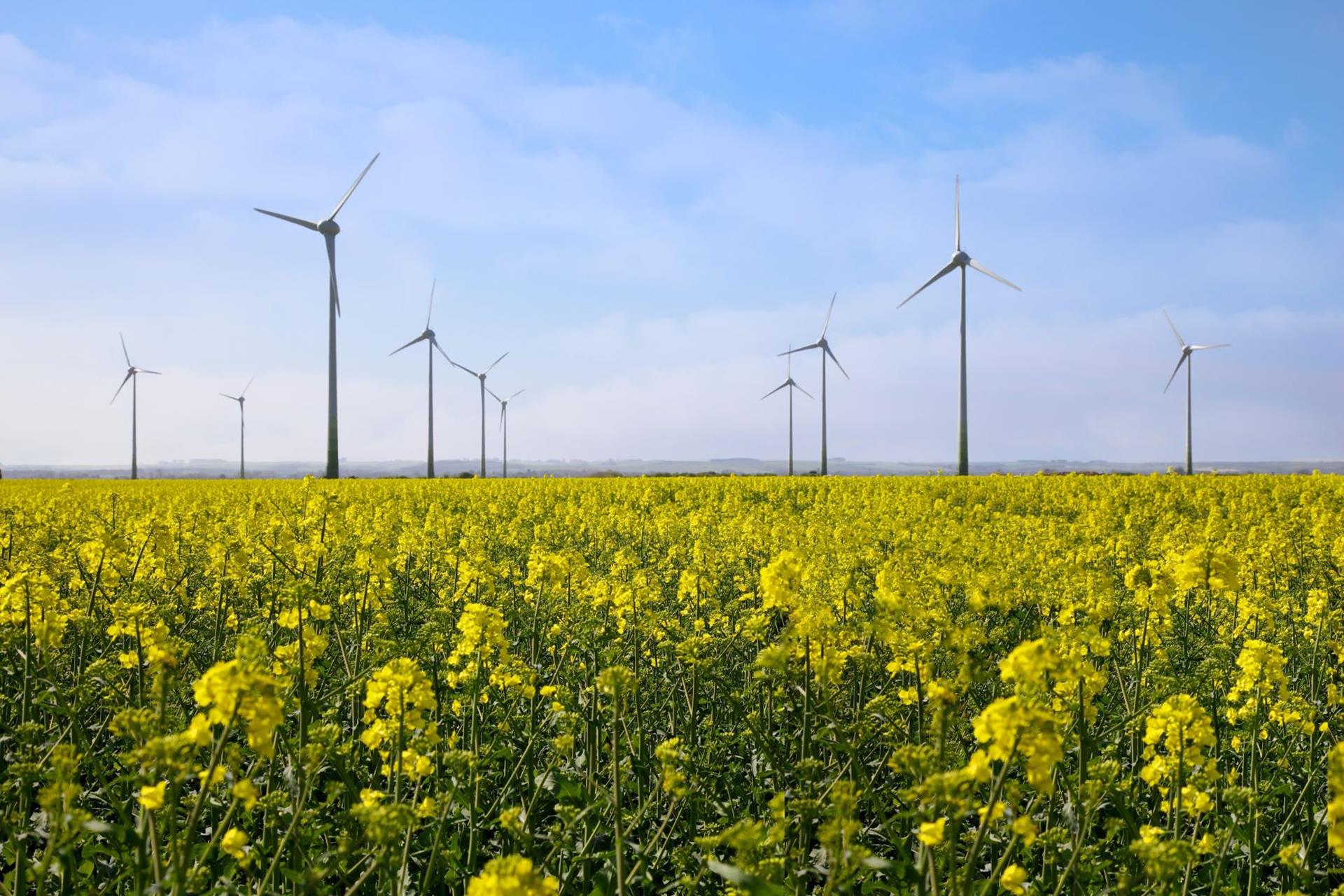 Renewable energy: how to plan for the future
Tue 15 Mar 2022
News
Architecture & Planning
Due to climate change concerns, government carbon reduction targets and rising costs of fossil fuels and electricity, renewable energy is very much the focus of attention at the moment.
Interesting developments with respect to renewable energy projects mean that wind turbines are now worth considering again, particularly if you have a use for some or all of the power in front of the meter. There is again choice of different sizes of turbine after a difficult period for obtaining the smaller machines.
In addition, the previous sweet spot for the 500kW machines are now being repowered with options for 750kW, 900kW or even up to 1MW for the same footprint and profile. There are various options of tip heights from as low as 61m depending on specific circumstances of the site.
It is also worth noting, that in December 2021 the government published Feed-In- Tariffs (FIT) scheme: Decision of replacement generating equipment as a response to the consultation in the previous July. While any increased capacity or extension of generating equipment will not be eligible for FITs (as stated by the government from 15th January 2016), the new decision will allow extensions to, or repowering of existing equipment without losing existing FITs.
So new schemes can now be taken ahead and if generation and export meters are shared, pro rata payments will be made according to the elements of the scheme which do or do not attract FITs.
in relation to wind generation specifically, Local Planning Authorities are now being more supportive of Wind Turbines – an example being that even in Lincolnshire, the regulation 19 consultation draft on the Central Lincolnshire Local Plan includes a Proposed Submission Policies Map for Areas potentially suitable for medium and largescale wind turbines.
Finally, cross bench peer Baroness Hayman has introduced her Onshore Wind Bill to turn back the Ministerial statement of 2015 that withdrew support for wind turbine development. The Bill suggests that National Planning Policy should again support onshore wind turbines. The bill went through its 3rd reading in The Lord's without a hitch and the Commons will now deliberate the proposed changes.
For a Wind Generation Renewable Energy Scoping Study or a review of other energy generation opportunities contact Henry Haworth (Energy Manager) or Steve Catney (Divisional Partner for Planning) on 01522 457800.
Keep updated
Keep up-to-date with our latest news and updates. Sign up below and we'll add you to our mailing list.