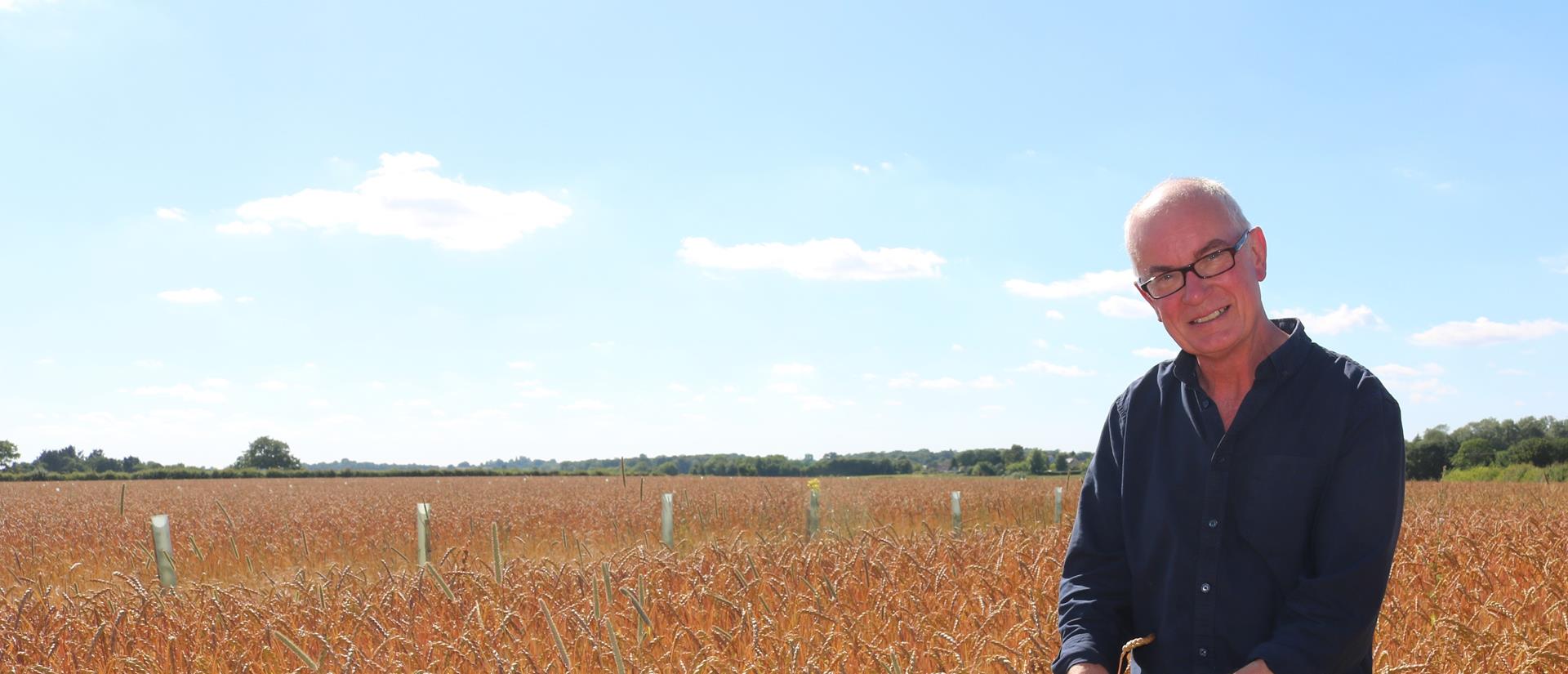 'Why I went organic': John Pawsey to speak at Norfolk Farming Conference
Wed 19 Oct 2022
News
Agricultural business consultancy
"Never, ever say: I can't do that on my farm." That is the advice from organic Suffolk farmer John Pawsey. 
Mr Pawsey is a guest speaker at the Norfolk Farming Conference, being held at the Norfolk Showground on November 30. Brown&Co is one of the event sponsors and co-organisers.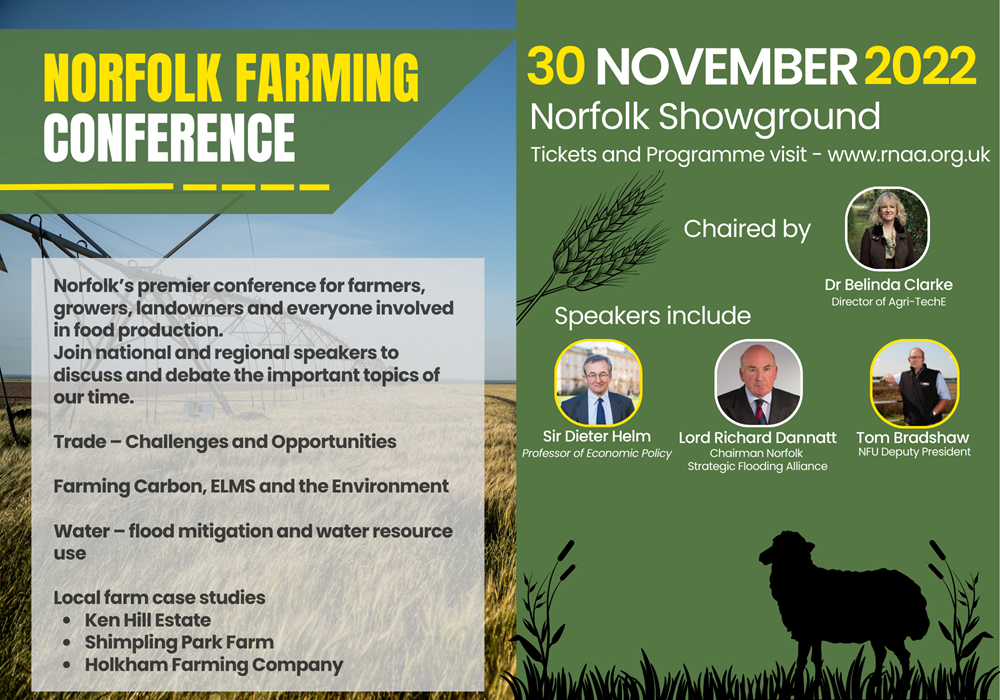 Mr Pawsey, of Shimpling Park Farm, will be talking about organic farming and natural capital benefits after converting his own farm over 20 years ago. His soil is in a better condition, biodiversity has improved and he's making a profit. So, what's the secret of his success?
"When we thought of going organic, I talked to my neighbours and my agronomist at the time and I was told it was impossible. Now, years down the road, I wish I hadn't listened to them as probably I would have done it better to begin with.
I came to realise, and it took me quite a long while, that the real enemy in making change is yourself. It's about listening and being open to all suggestions even though on first hearing it sounds like something you can't possibly do.

So, be absolutely genuinely open to things that you perhaps don't feel comfortable with you and never, ever say: I can't do that on my farm."

John Pawsey, speaker at the Norfolk Farming Conference.
Mr Pawsey chose to convert his farm near Bury St Edmunds to become organic in 1999. "I just wasn't making any money out of farming, I felt at the whim of the market and I decided that it wasn't a very great business model so I changed it.
"Some years we have been better off than conventional farmers, some years worse off but it has given us opportunities – contracting, exploiting different markets and growing different crops.
"It's actually made the job of farming much more interesting and exciting. Decisions you make are yours and not someone else's and so it is very rewarding.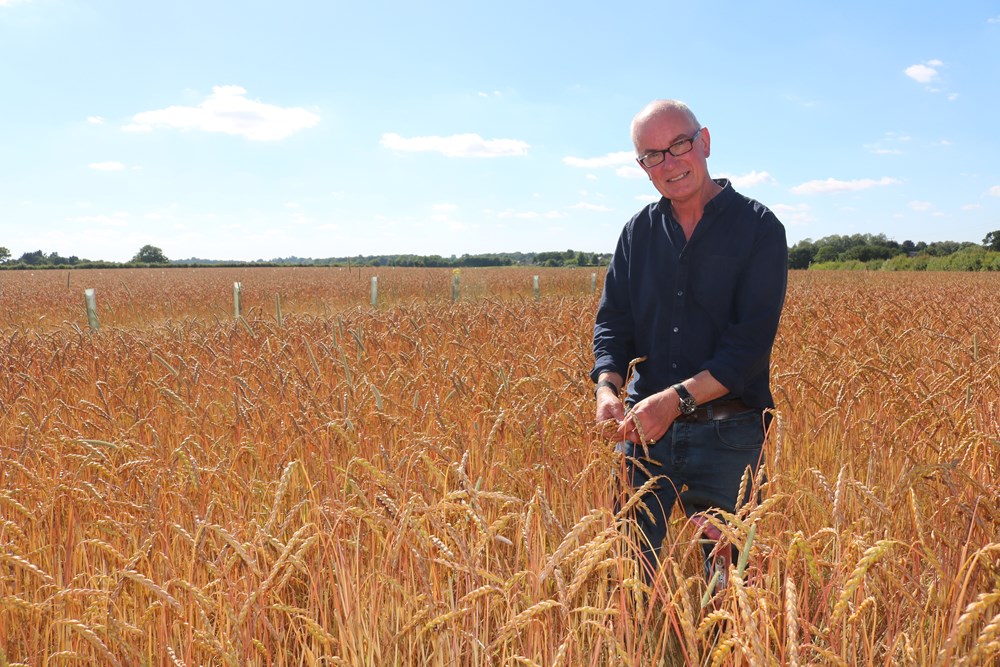 "I am still learning every single day but we can learn from each other, that is my take, there is something for all of us to learn when someone is doing things differently."
The inclusion of two-year leys and green manures, the re-introduction of livestock, an extended rotation, growing a diverse range of crops and the cessation of using pesticides and artificial fertilisers is indeed Mr Pawsey doing things differently.
He is adapting because of climate change. For example, Mr Pawsey has started multi-species cropping trials, mainly bi-cropping with two different species in the field but developing mixes in the leys and fertility building leys that suit the soil type and using deeper rooting legumes because of the drier spring weather.
He's keen on robotics with the aim of increasing productivity while reducing his carbon footprint and is doing some work using drones to set seed rates and cultivations, looking at different varieties and making comparisons by taking an image with a drone over the same sqm every week throughout the year.
Meanwhile, energy and cost savings are also a big consideration. Mr Pawsey said: "We are doing quite a lot of ploughing this year but we are looking at saving on fuels and fixed costs with our tractors. The only trade off – we are probably spending more money on establishing crops. We will probably put in an extra cultivation to get the best possible scenario in terms of establishment and ability to hoe early.
"My ethos is to try and get in control of as many things which affect my business as possible."
Mr Pawsey is one of the speakers at the Norfolk Farming Conference. 
Keep updated
Keep up-to-date with our latest news and updates. Sign up below and we'll add you to our mailing list.