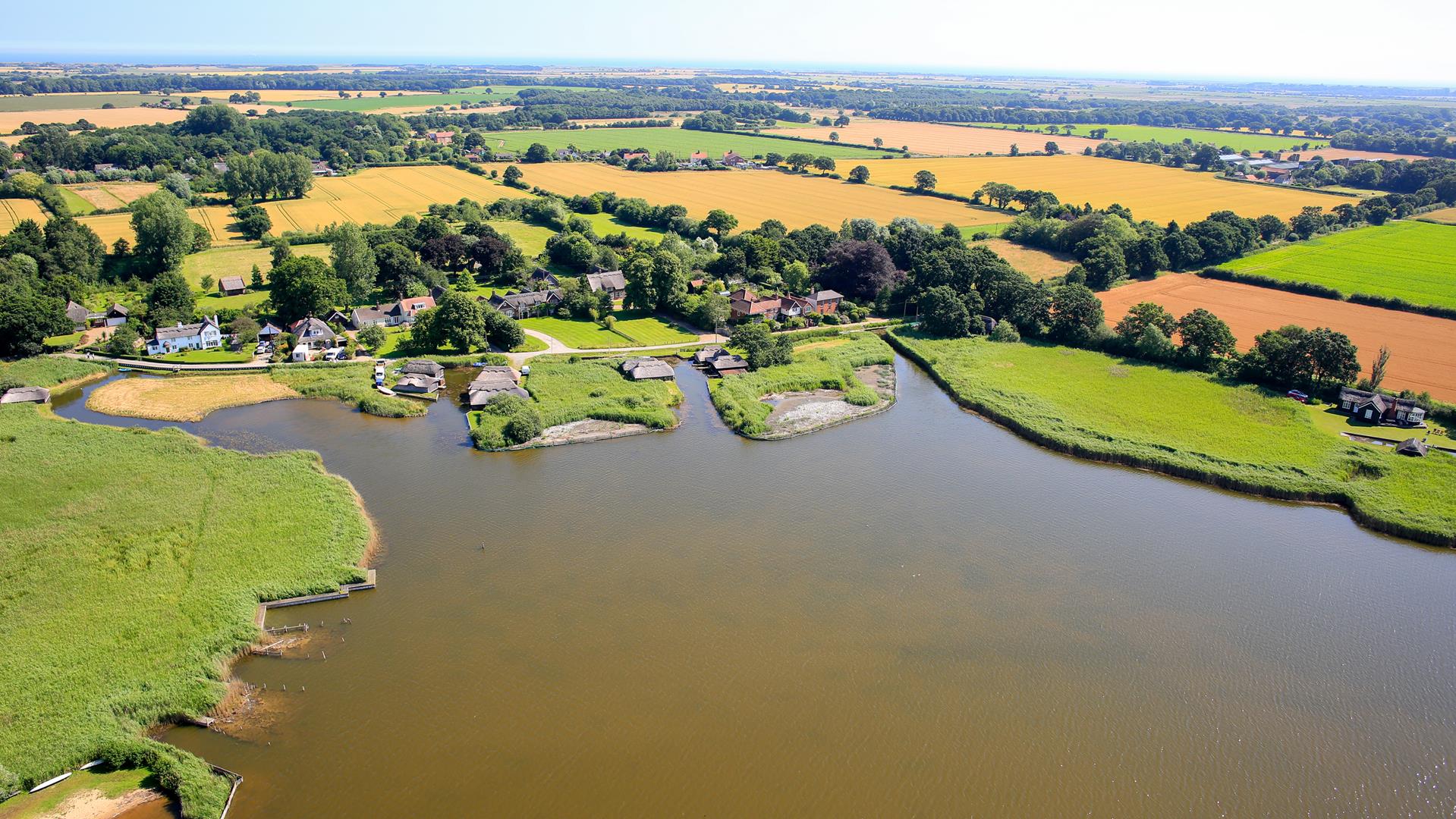 Mounting pressure for 'solutions' to Nutrient Neutrality
Thu 20 Oct 2022
News
Architecture & Planning
Clarity for developers and consultants is being urged following Natural England's recent response to the Norfolk Nutrient Calculator.
Local authorities in affected areas issued renewed guidance earlier this month including a nutrient budget calculator. In Norfolk, this was aimed at helping developers deliver homes that do not discharge excess nitrates into the Norfolk Broads and River Wensum.
However, Natural England has now responded officially to the 'redefining' of its calculator - with various advice issued.
This advice includes the fact Natural England considers the Norfolk calculator has 'reduced the level of precaution' compared to its own, resulting in having a 'corresponding increase in the potential for the mitigation delivered to be insufficient to fully address the potential for adverse effect to the Broads SAC and the River Wensum SAC.'
However, Natural England states it 'does not intend to raise objection' but reminds that the '2030 upgrades are not yet in legislation and therefore cannot be considered sufficiently certain to form the basis of a nutrient budget for new development proposals.'
Paul Clarke, Head of Planning in our Norwich office, said: "The Norfolk Nutrient Calculator is a welcome step forward in trying to unlock growth in the county. Essentially, it's a modification of the national calculator which has, if grudgingly, been agreed by Natural England.
"For example, it modifies the calculator by using more accurate information that specifically relates to the county by allowing soil types to be identified, using the levels of rainfall experienced and revising the occupancy levels from 2.4 to 1.89 persons per dwelling. A set of plans that accurately define the affected area is also welcomed.
"It is, unfortunately, only one side of the coin. We need to identify mitigation measures so that whatever excessive levels of nutrients are created by development, they can be dealt with. 
"Other areas of the country have been trying to grapple with the Nutrient Neutrality issue and have established a range of solutions. For example, one solution has been to establish a tariff system that developers can buy into where a farm has been 're-wilded' to compensate.
"The difficulty is trying to get these compensatory solutions established, especially for small developments. Whilst larger sites may be able to design some on-site solutions, we need to address the overall problem. 
We cannot simply dig large ponds over most of Norfolk to deal with this. We need a range of solutions and flexibility in the rules to make this happen."

Paul Clarke, Head of Planning.
Our Planners are at the forefront of this issue and we will bring you updates as it unfolds further.
For more information contact Paul Clarke, Head of Planning, Norwich on 01603 629871.
Keep updated
Keep up-to-date with our latest news and updates. Sign up below and we'll add you to our mailing list.