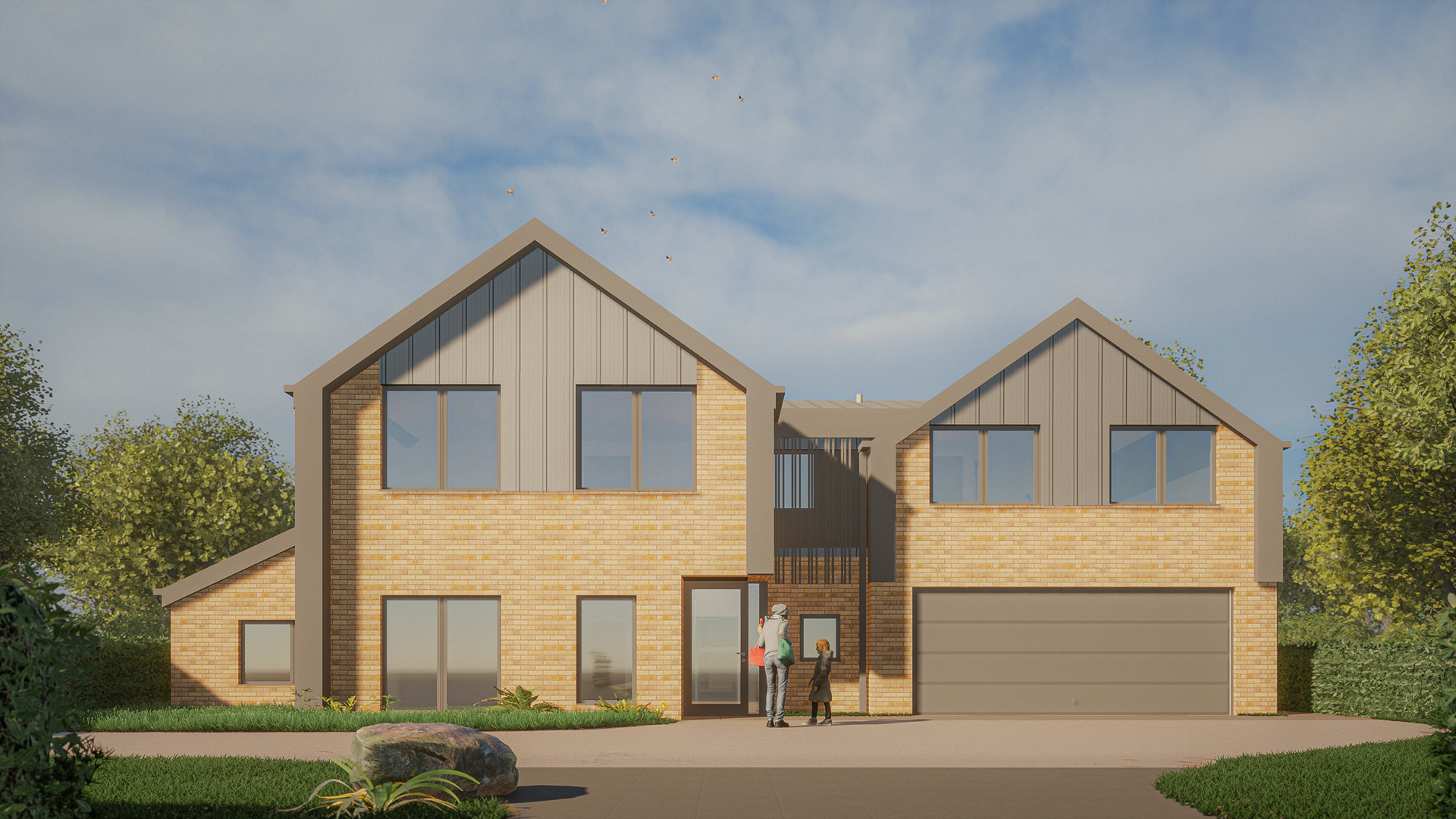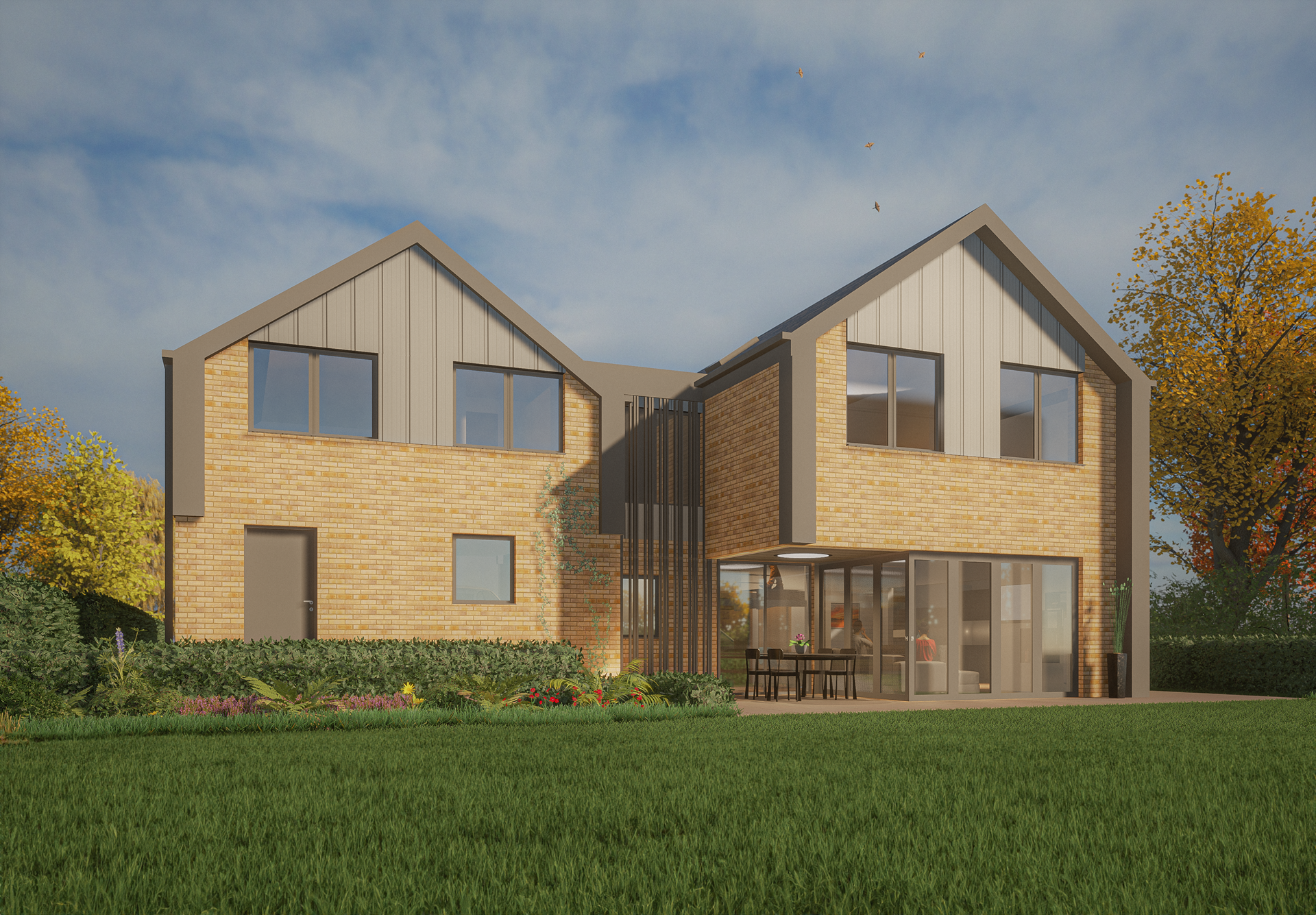 Bourn Road
Sector(s):

Residential

Location:

Cambridgeshire

Status:

Complete

Project staff:

Alex Darby, Lydia Pravin

Photography:

Visualisations by Brown&Co
Bourn Road
Acting on behalf of the original landowner, we successfully obtained outline permission for the site. The purchaser of the plot was then very happy to utilise our design expertise for the design of a bespoke self-build dwelling which was submitted to South Cambridgeshire District Council and dealt with under Delegated Powers.
The site sits on the village edge, geographically as well as figuratively, and was characterised by having a slope away from the road leading on to far-reaching views across a valley and the open countryside. The designs of the surrounding houses were mixed, but characterised by gabled roofs. Our design was developed to have a similar character with the gables being a strong part of the concept proposals.
The designs took advantage of the slope of the site with a stepped internal layout, allowing the open plan ground floor to have additional height. The designs and layout are light and airy with the main spaces being at the rear facing to the south and the best views.
Outside and accessed by a set of sliding folding doors is a covered patio area which is sheltered in the summer by a partial cantilevered first floor over it.
Contact us about this project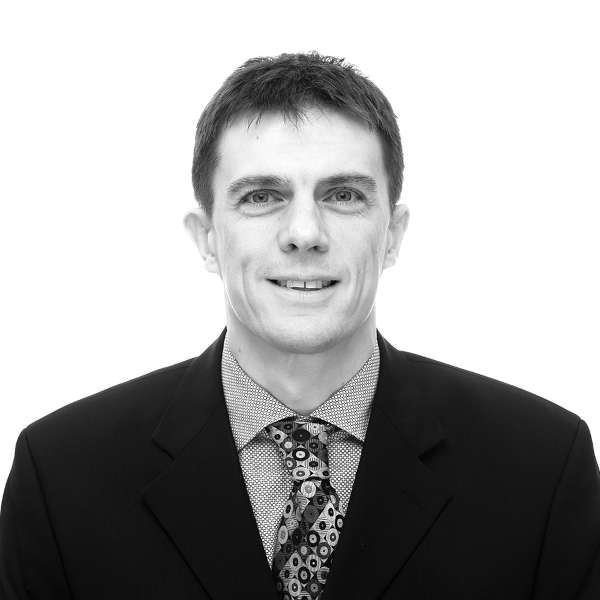 Architect, Associate Partner
St Neots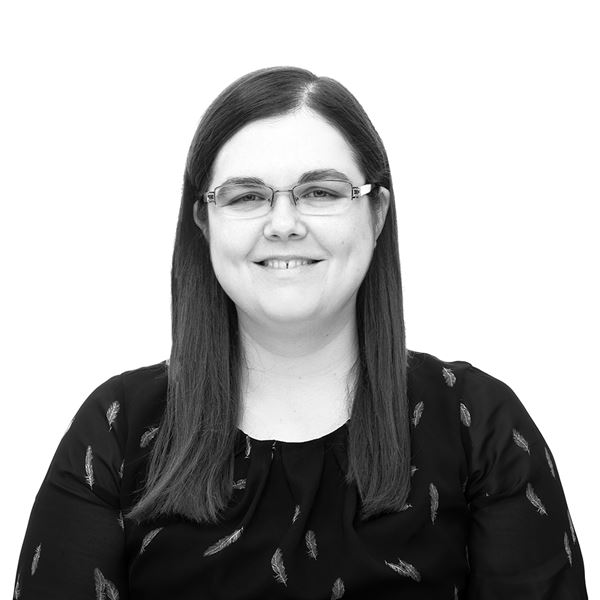 Town Planner, Senior Associate
St Neots
Find your local office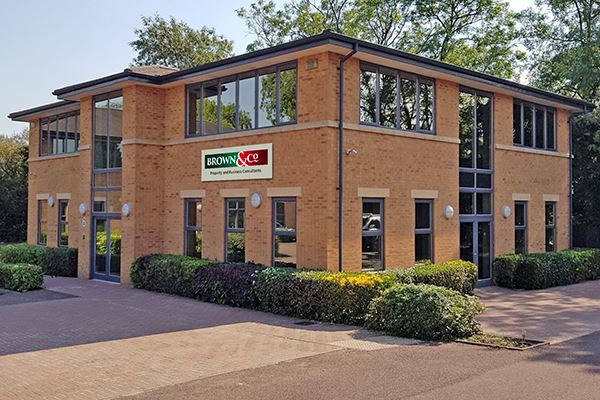 Choose your office
6 Manor Park, Banbury, Oxfordshire, OX16 3TB