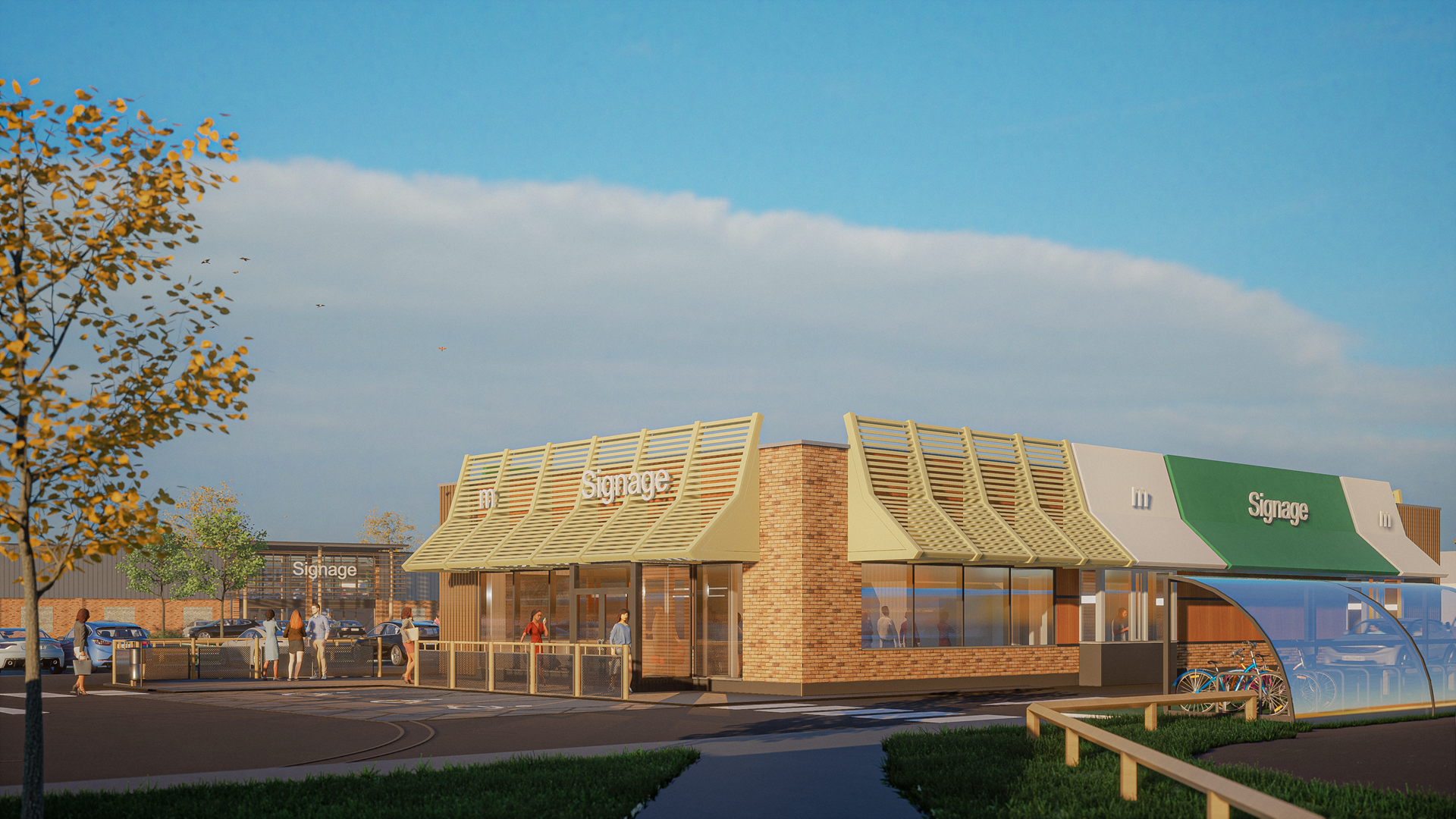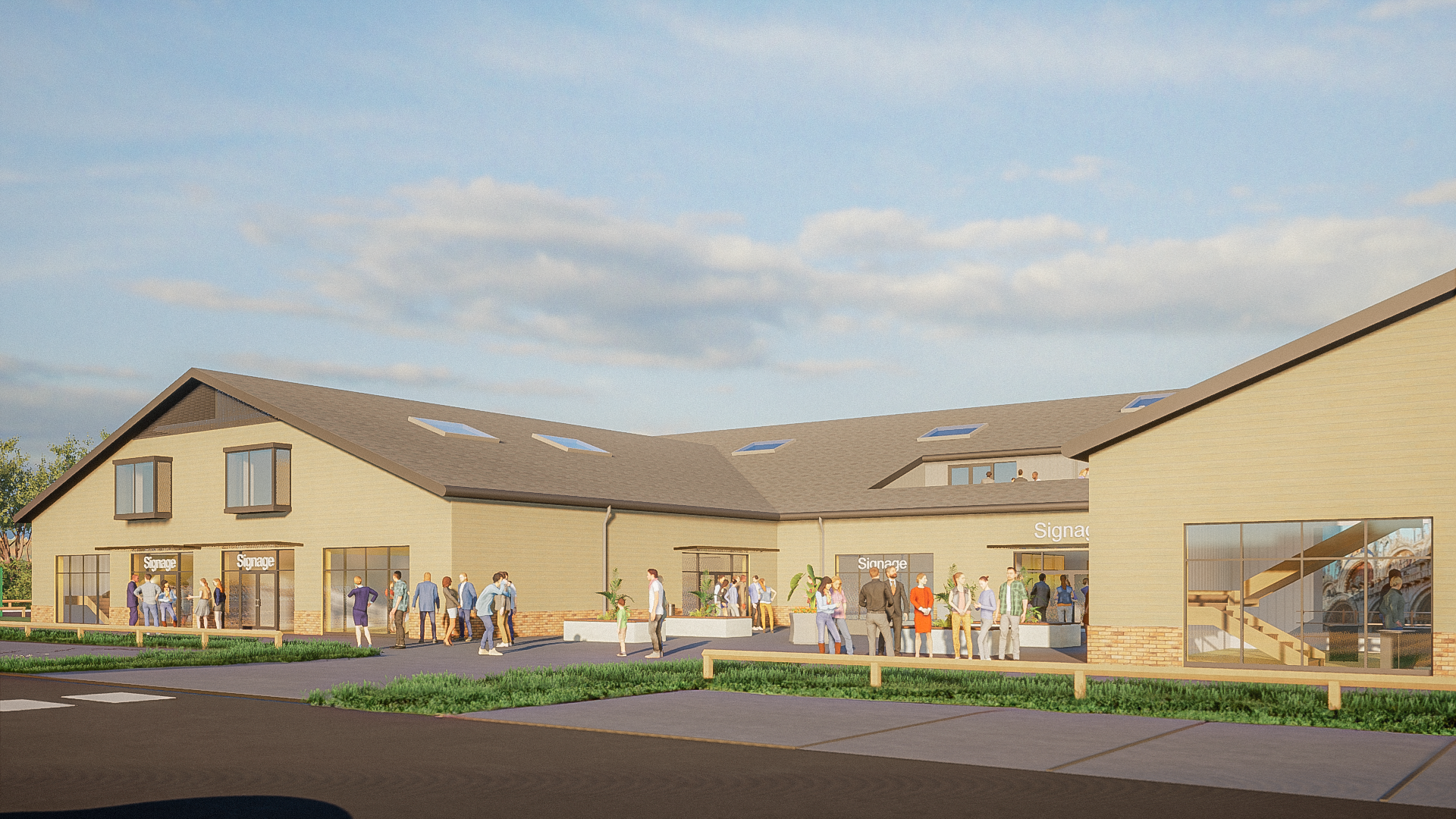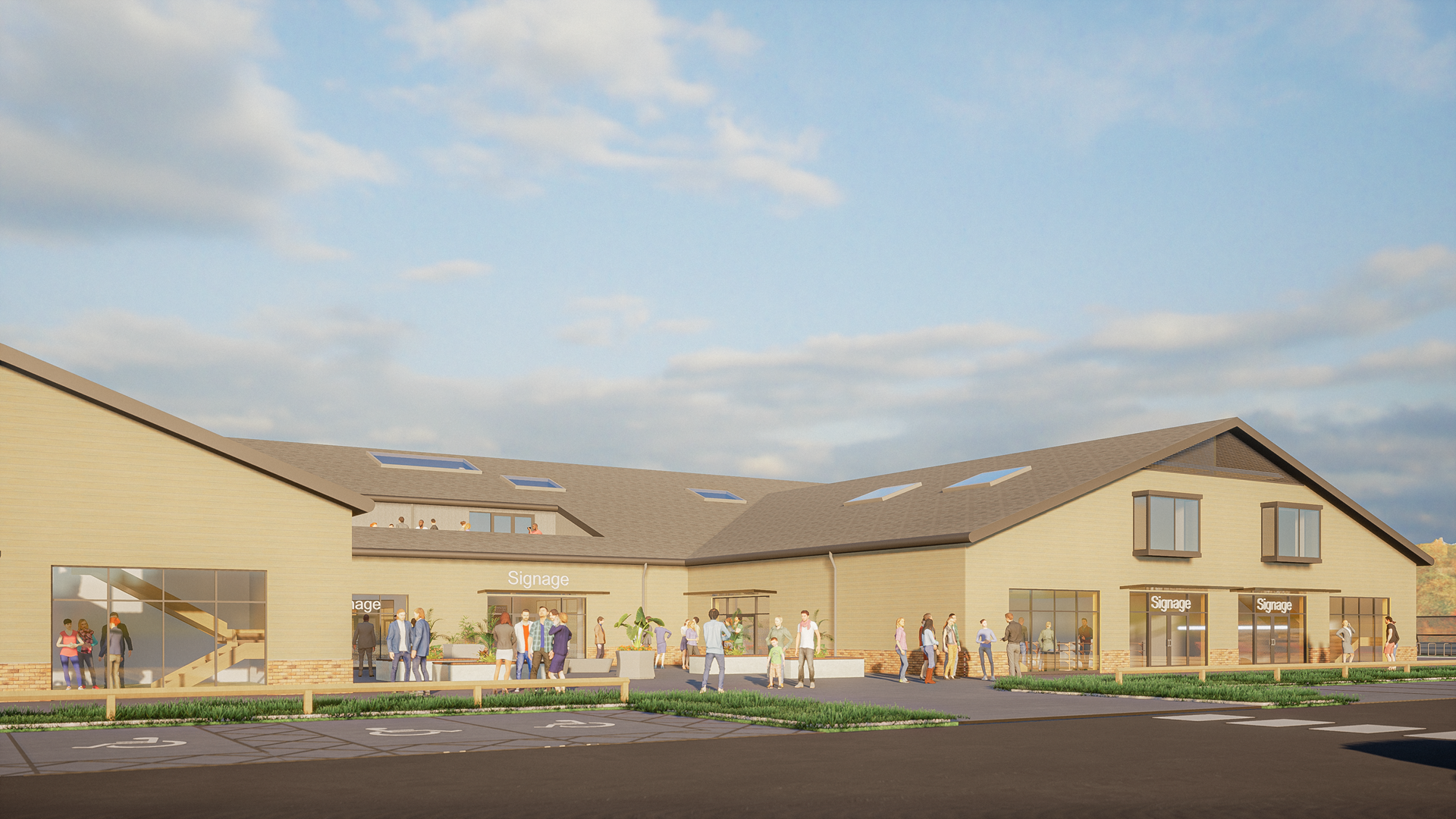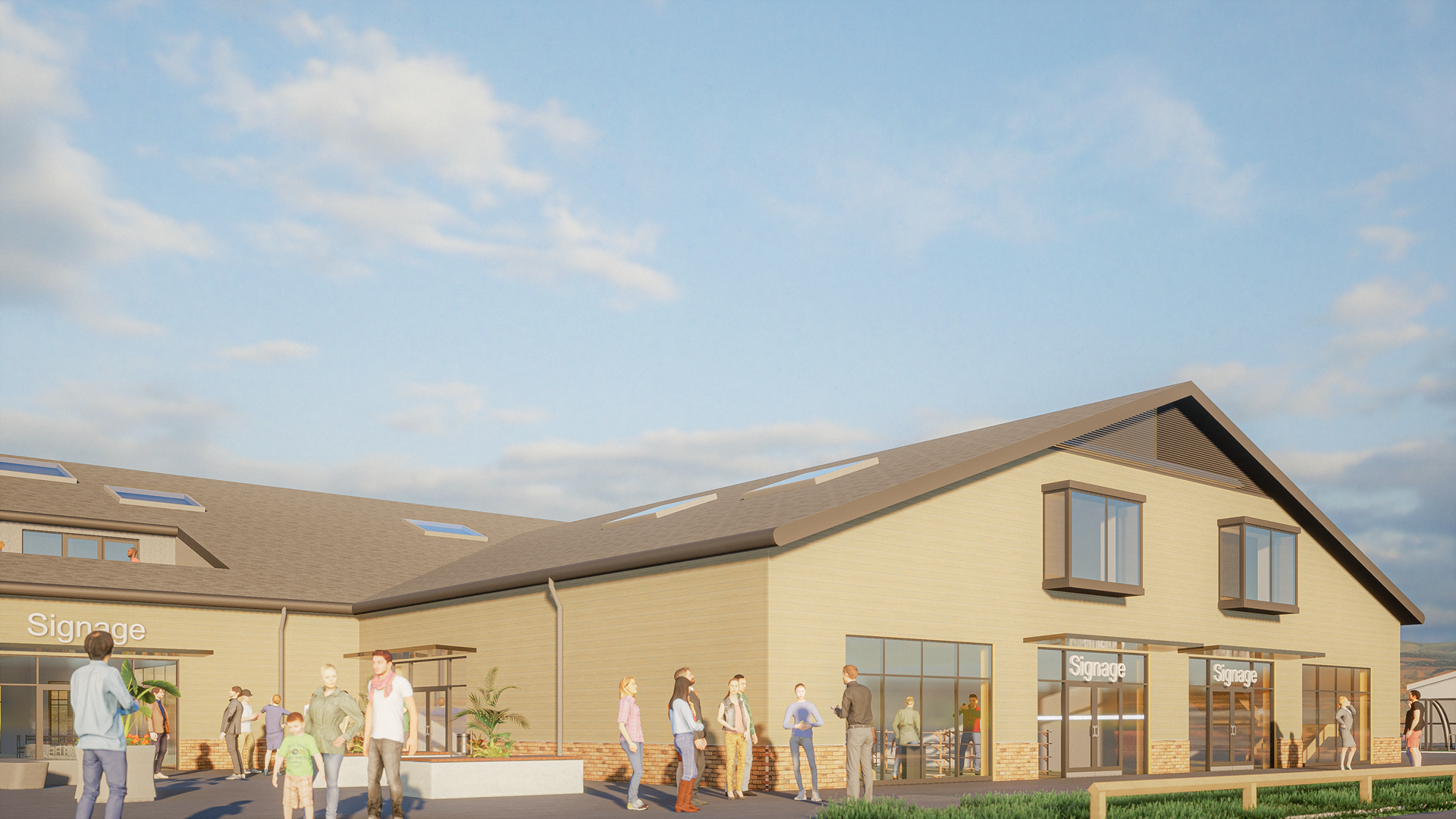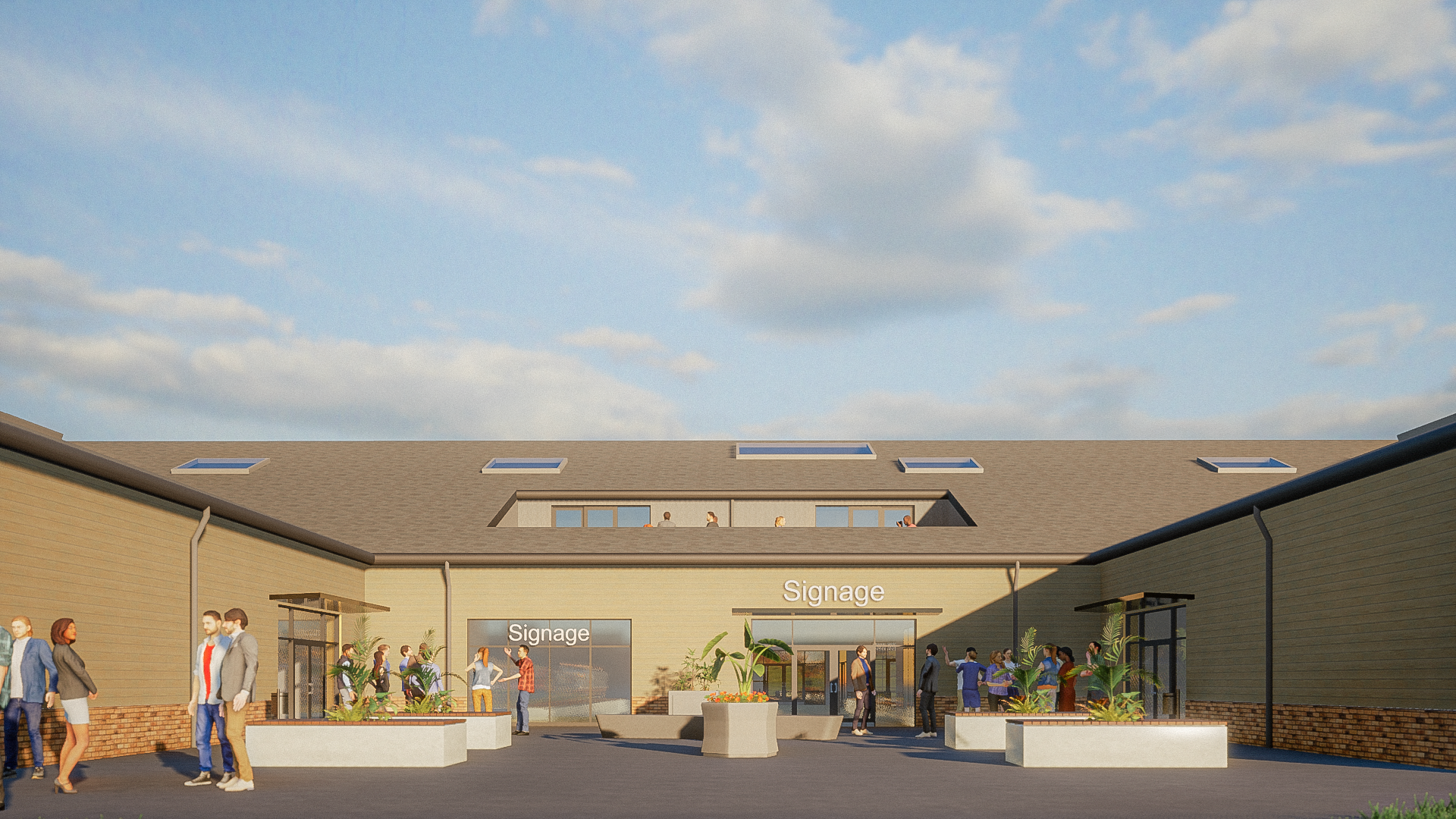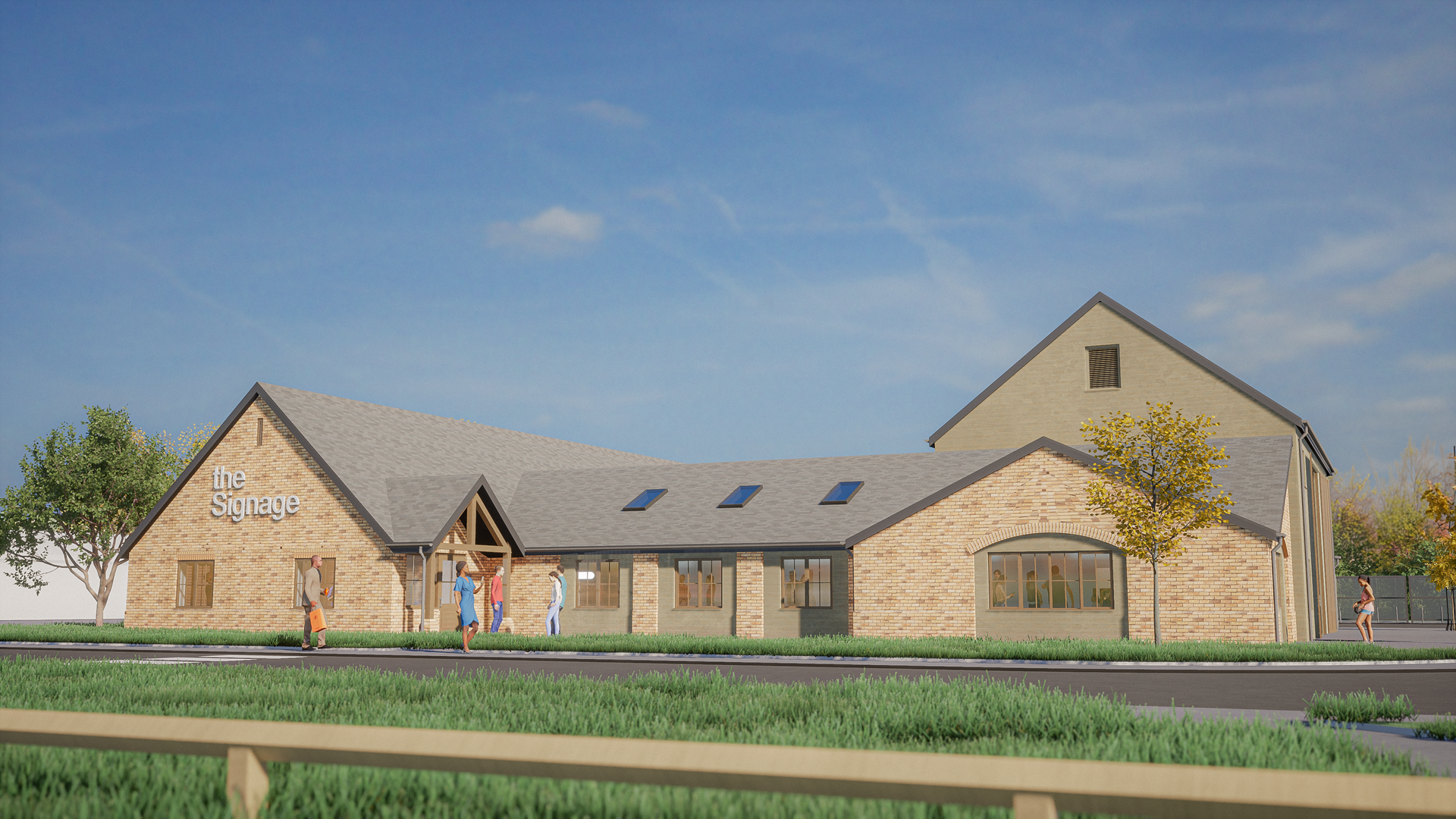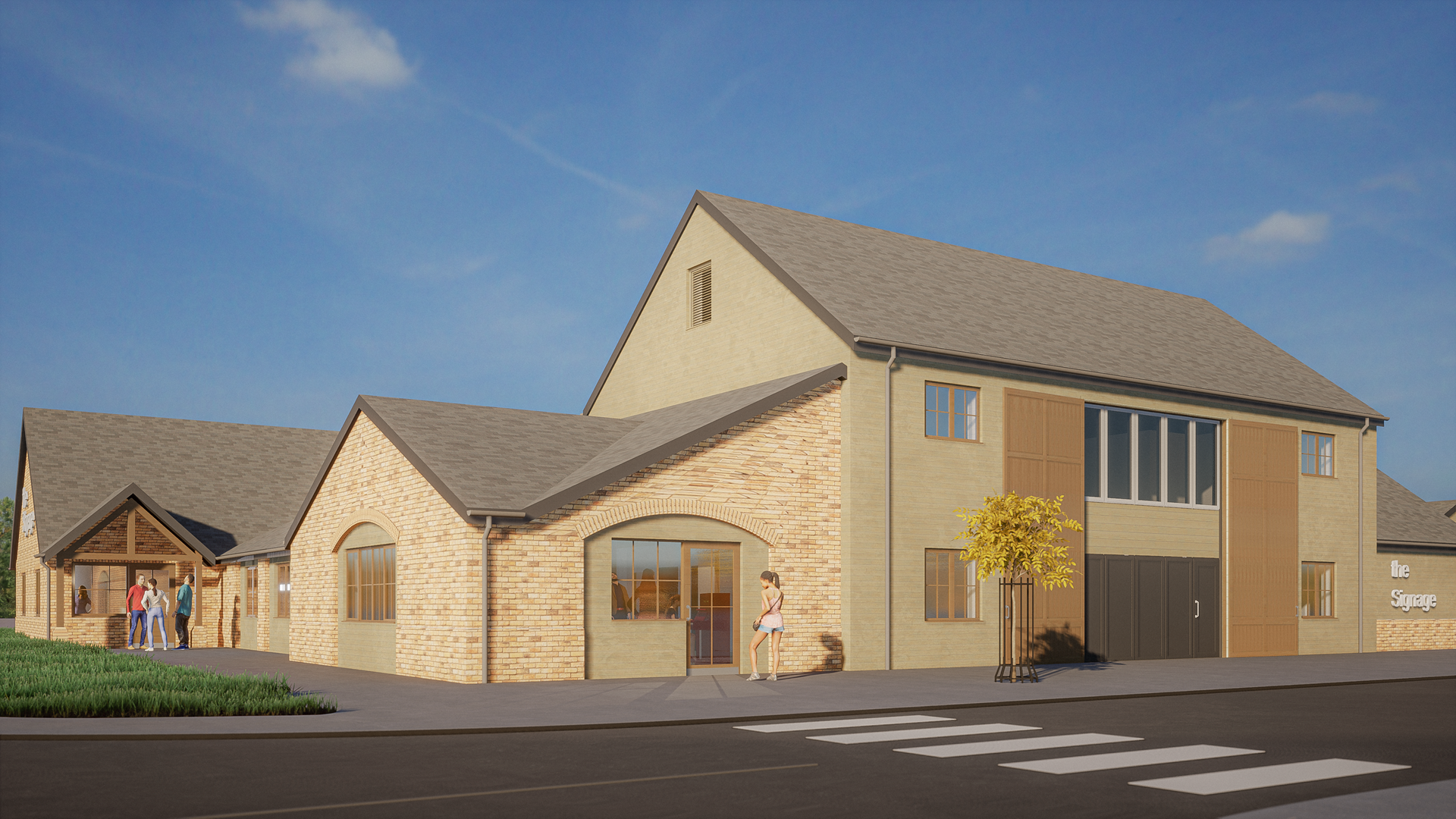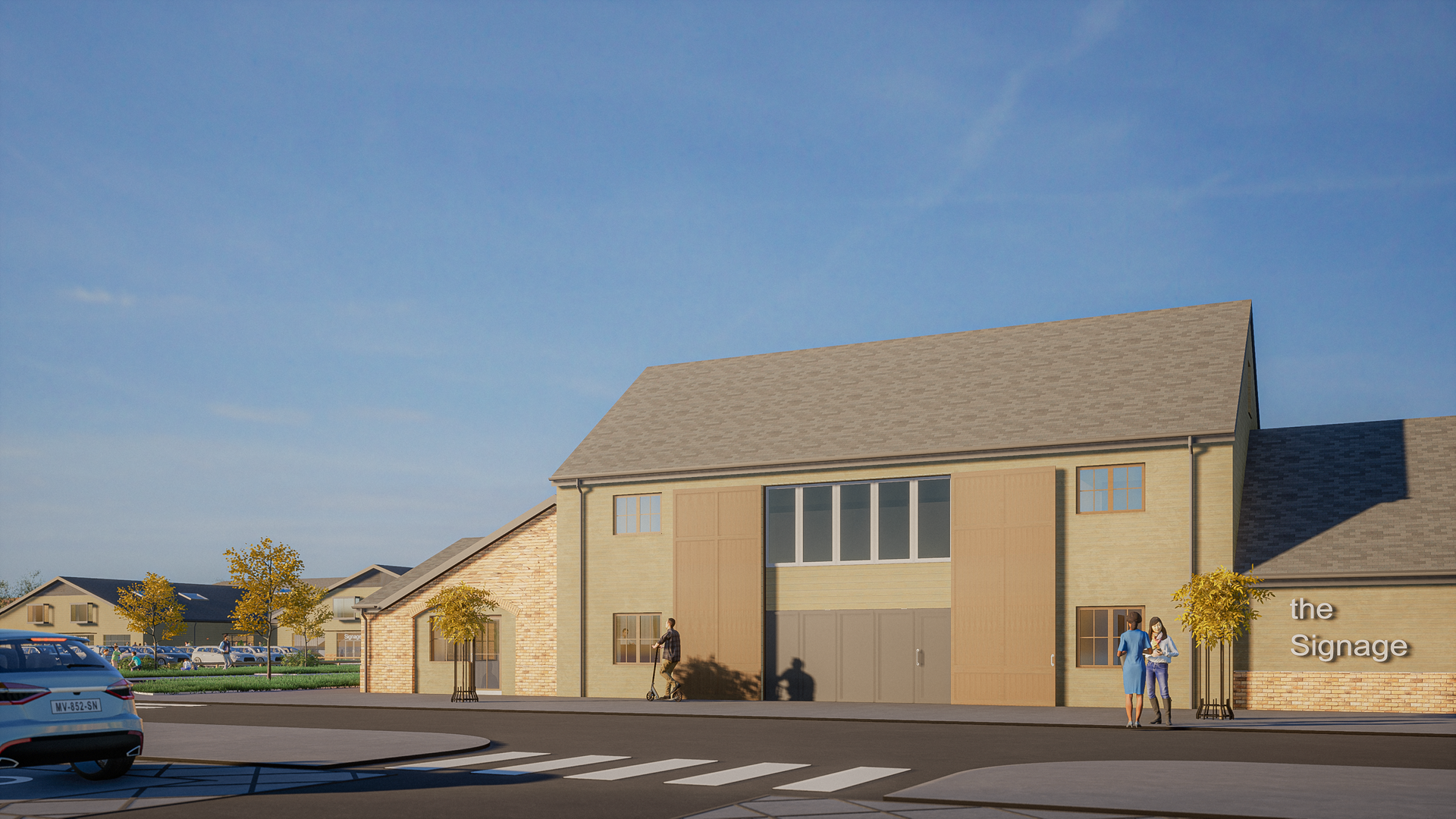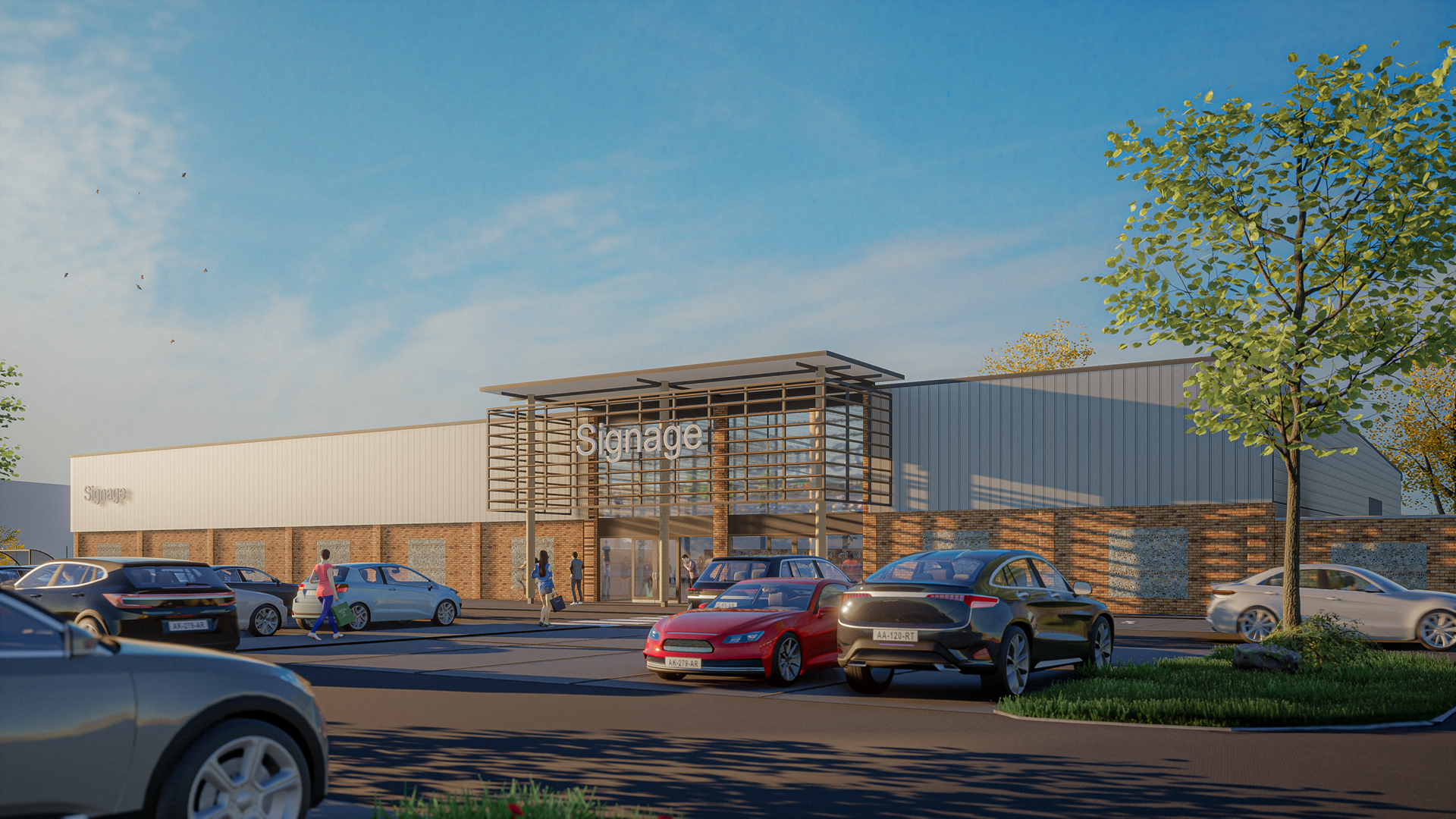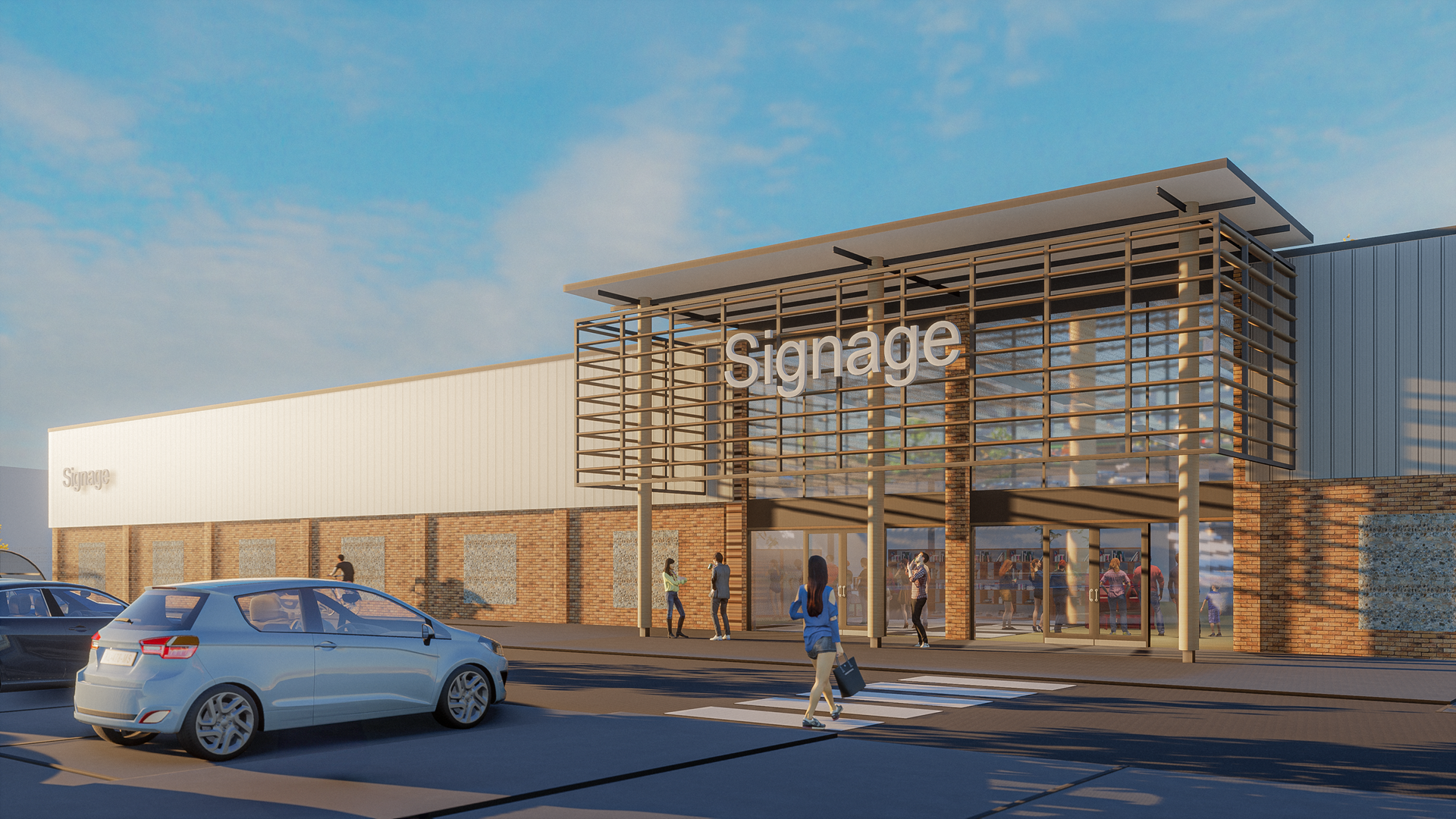 Fir Covert Road
Sector(s):

Commercial

Location:

Norfolk

Status:

Planning

Project staff:

Alex Darby, Fraser Hall

Photography:

Visualisations by Brown&Co
Fir Covert Road
The client's requirements were for design of a number of buildings within a Masterplan, these comprised a public house/restaurant, a large retail unit, a lifestyle and leisure unit (comprising retail and work areas), and a drive-through.
The public house was developed as a series of building elements focused around a central 'core', evocative of traditional development seen in threshing barns and courtyards. The two-storey element provides scale on the site edge and adjacent to existing buildings off site.
The retail unit was designed to be suitable for any large scale retailer, whilst fundamentally designed to be economic to construct with a gently sloping mono-pitch roof and elevations clad with composite panelling. The public facing areas are softened by panels of local materials such as flint.
The lifestyle leisure unit contains a diverse mix of uses, at the ground floor retail and food units of varying sizes are provided, with a number sited around a central pedestrian route that allows an interconnection of the development with an existing adjacent use.
In the centre of this a full height void feature that allows light to enter this central space.
Contact us about this project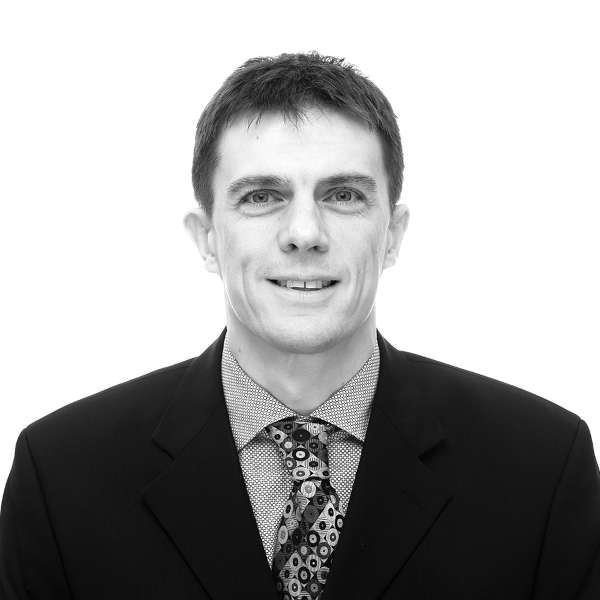 Architect, Associate Partner
St Neots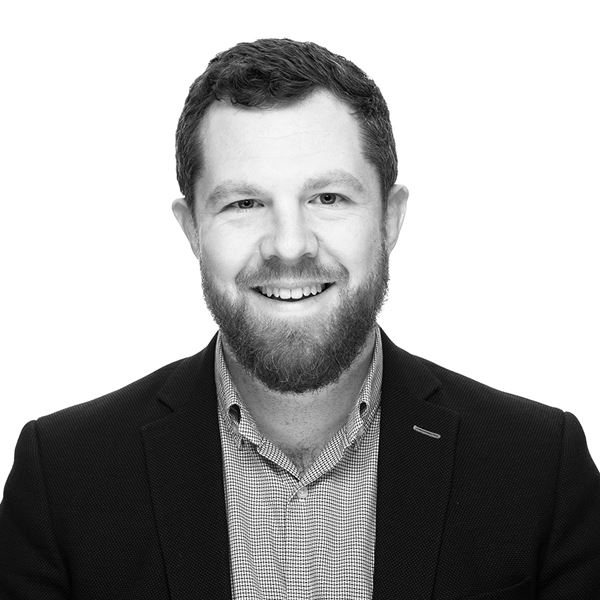 Head of Architecture & Planning, Partner
Norwich
Find your local office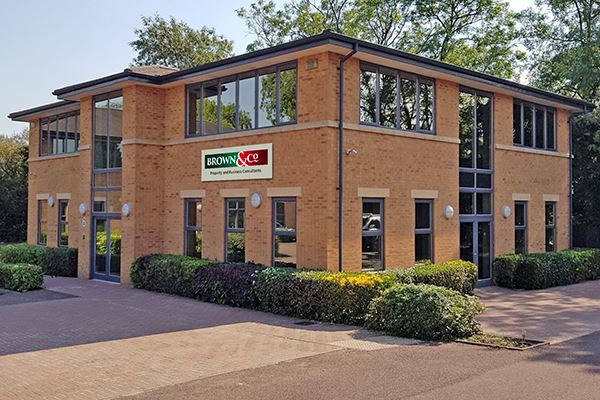 Choose your office
6 Manor Park, Banbury, Oxfordshire, OX16 3TB