Rosie Croft declared a winner by TV's Phil Spencer
Tue 11 Oct 2022
News
Residential
It was all smiles today for our Residential Lettings Coordinator Rosie Croft after being awarded the 'Learner of the Year' accolade in London by TV's Phil Spencer.
Rosie, who is based in our Humber office, was shortlisted with two other finalists in this category - and declared the overall winner in the NAEA Propertymark Qualifications Award ceremony held at the British Museum.
The 'Learner of the Year' recognises someone who 'has embraced learning with passion and shown commitment to applying the skills they have gained through their qualification or End Point Assessment with Propertymark Qualifications by continuing to study or progressing in their career.'
Rosie said: "I am delighted to be named 'Learner of the Year.' I love my work and it means a great deal to have my hard work over the past couple of years recognised. Applying the knowledge and experience gained during my studies has been hugely beneficial to Brown&Co and I." 
This demonstrates great work from Rosie, we at Brown&Co consider this a great achievement."

Henry Cockerton, Head of Residential.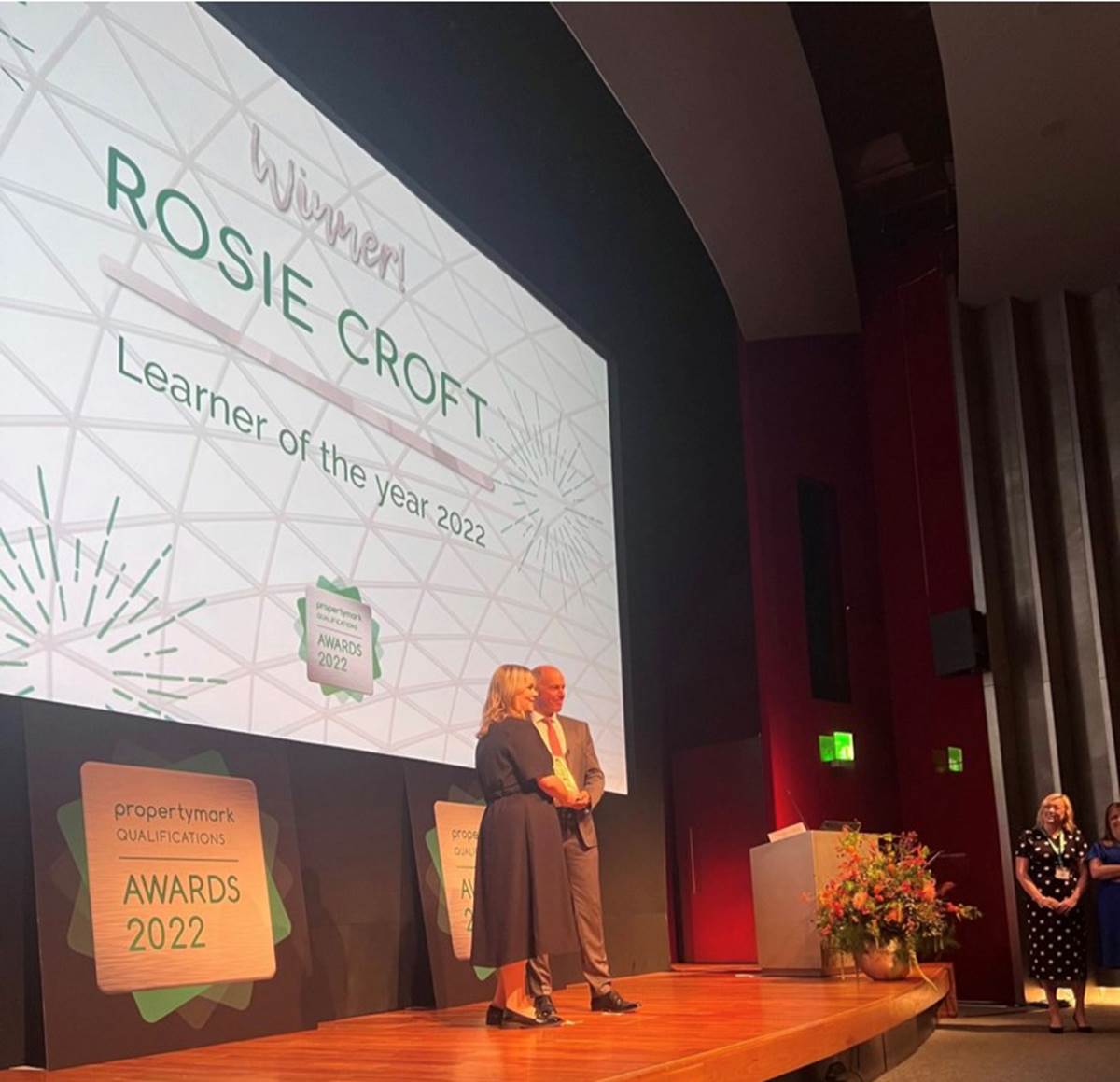 The awarding body invited to the ceremony the industry's high achievers who had completed qualifications or an apprenticeship over the past year.
Mr Spencer, the co-host of the renowned TV property programme Location, Location, Location, presented the event in a collaboration with the organisation to help educate people on the risks of using unqualified agents as well as celebrating the future stars of the sector.
For more information you can contact Rosie Croft on 01482 421234.
Keep updated
Keep up-to-date with our latest news and updates. Sign up below and we'll add you to our mailing list.