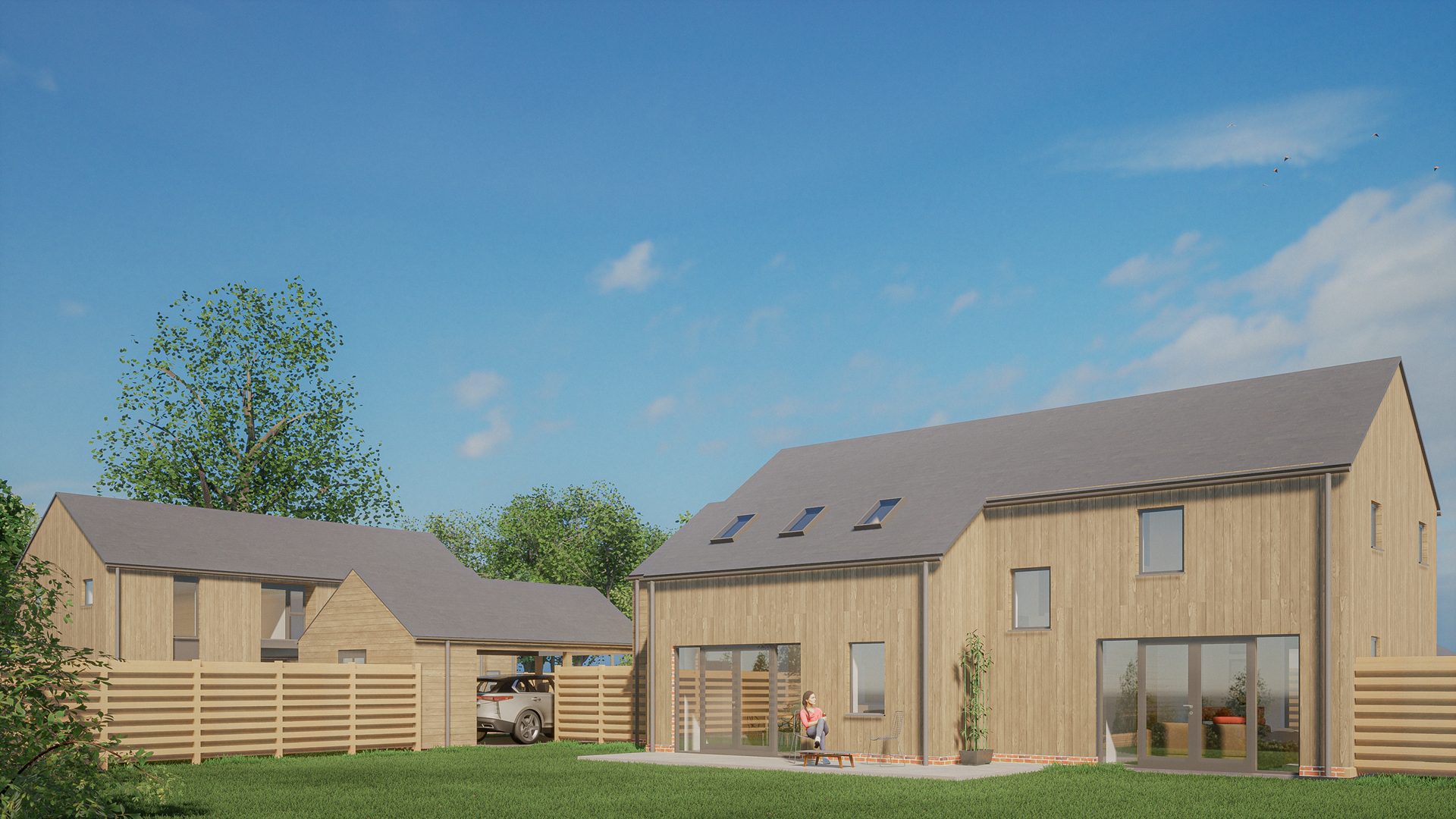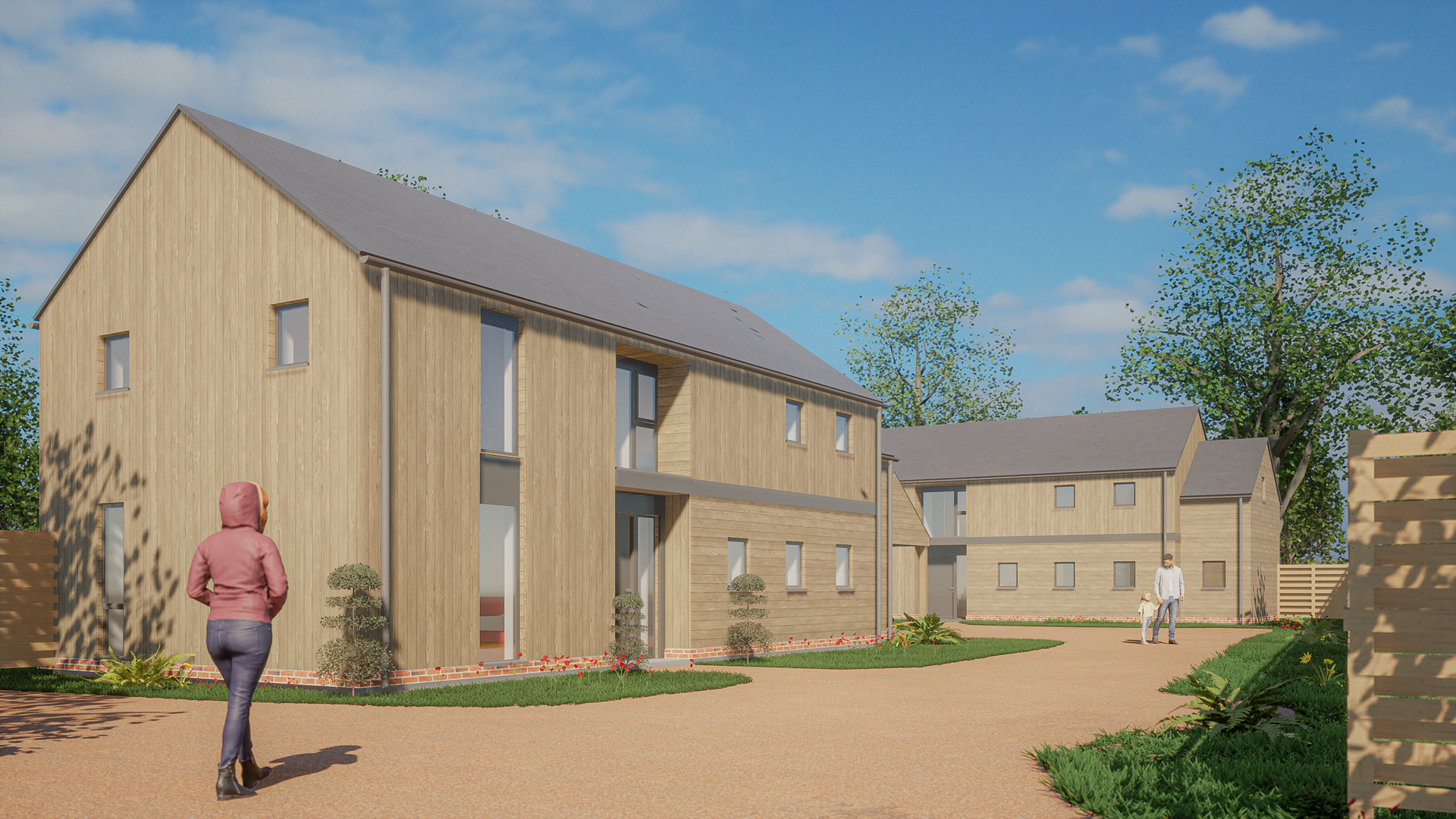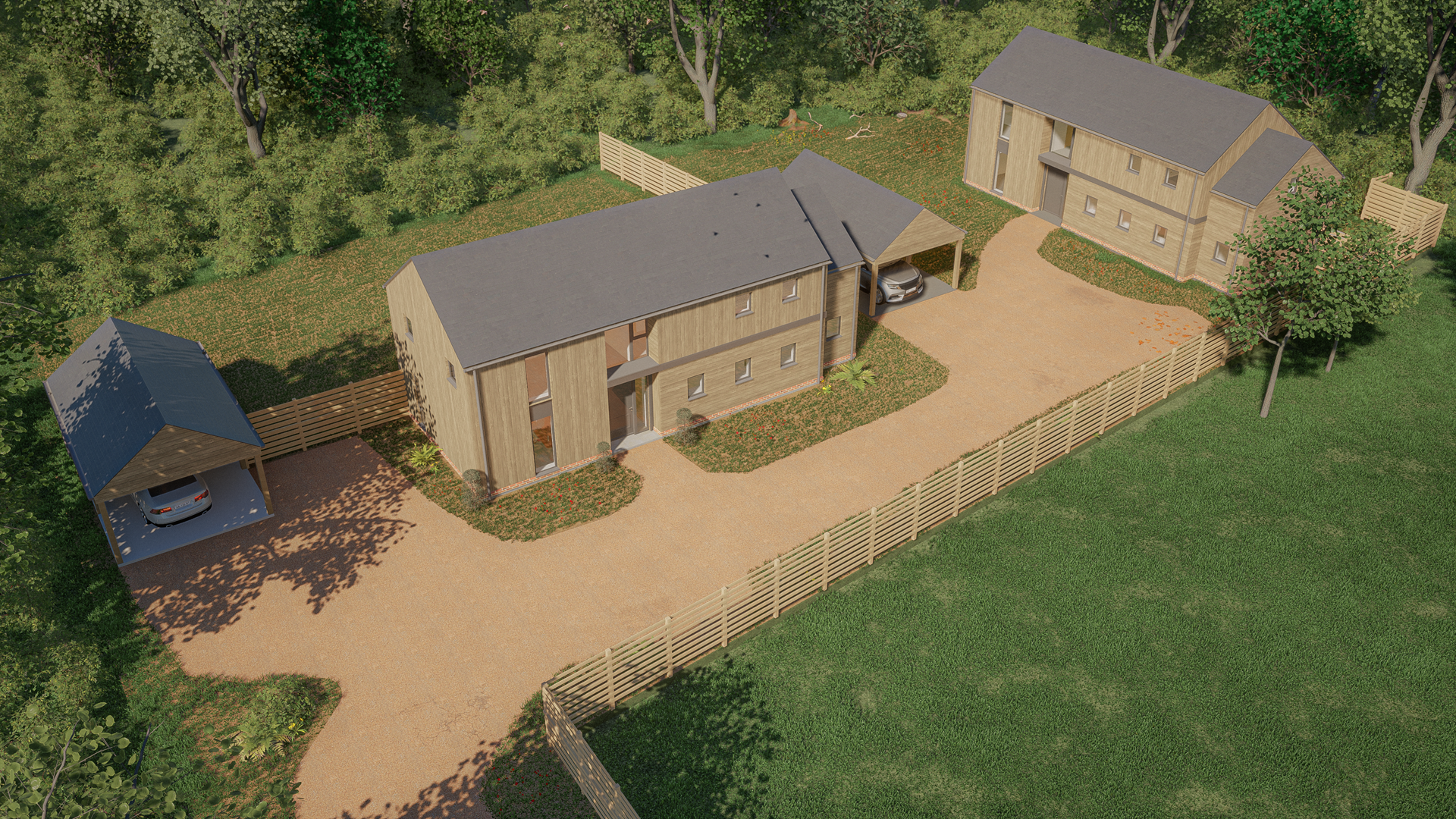 Croft Farm
Sector(s):

Residential

Location:

Cambridgeshire

Status:

Planning

Project staff:

Alex Darby

Photography:

Visualisations by Brown&Co
Croft Farm
This project was for a set of new build dwellings in an area of under utilised but heavily wooded garden land to the rear of a existing house.
The project was developed around the idea of being a contemporary interpretation of a set of barns, taking cues from the locality on the scale and use of materials.
The site was in a conservation area and the designs were reviewed against the village's recently adopted Design Guide, as well as being carefully laid out in order to limit any impacts on the existing trees.
The dwellings provide open plan layouts on the ground floor, with the light and spacious interiors giving views out into the trees.
Contact us about this project
Find your local office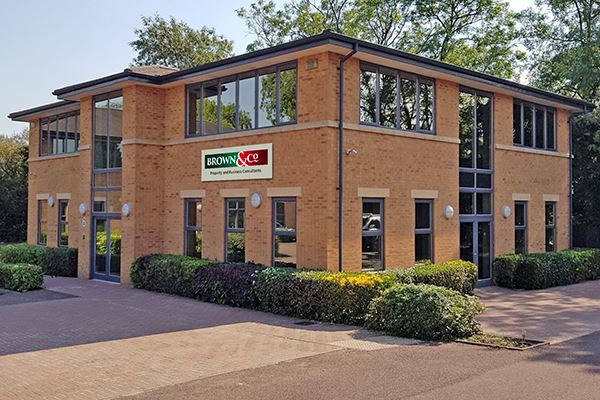 Choose your office
6 Manor Park, Banbury, Oxfordshire, OX16 3TB