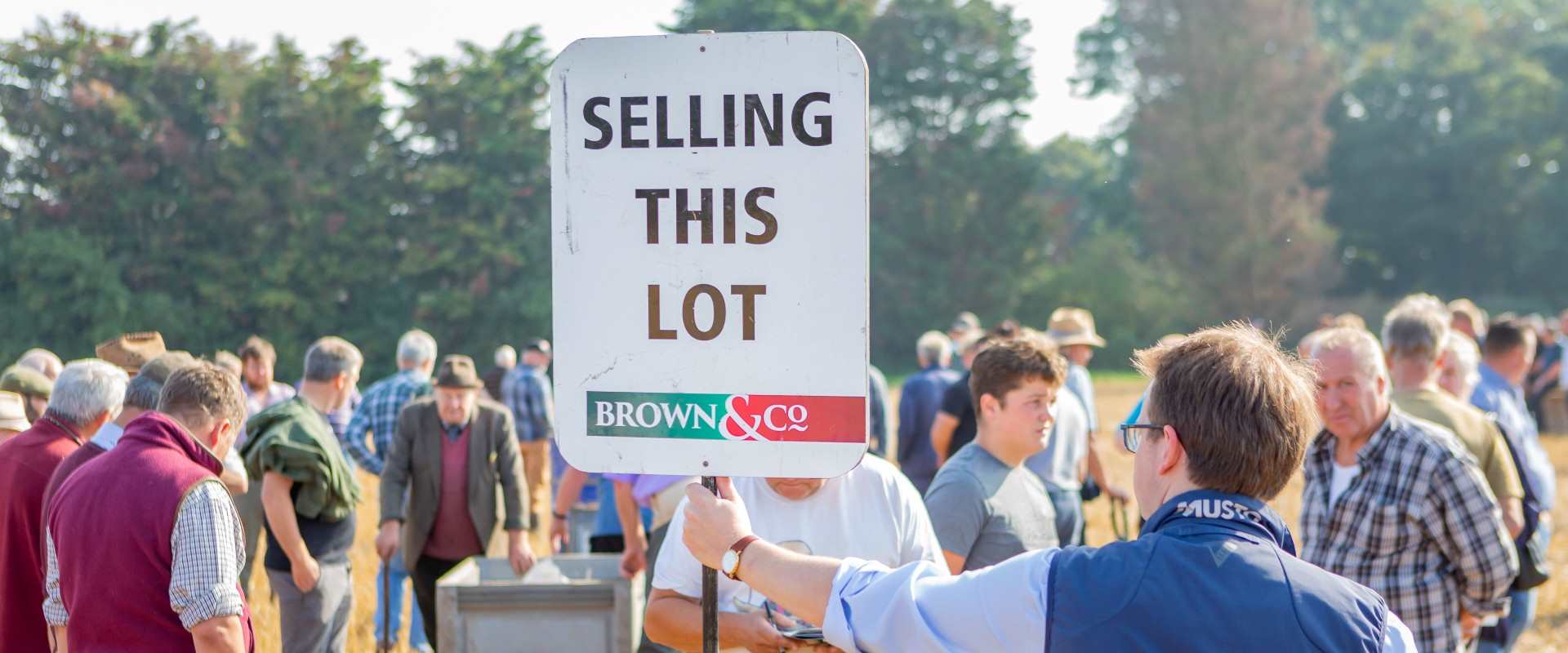 Onsite auctions
Brown&Co promotes all auctions to our regular buyer's database of extensive contacts, local farmers and one off enquirers. 
Using this and our broad auctioneering knowledge, we are able to provide an efficient effective service to both sellers and buyers. As well as private individuals, Brown&Co has conducted sales on behalf of insolvency practitioners, local authorities and statutory bodies -  we can tailor our services according to our clients' needs.
Our experience and knowledge ensures sale proceeds are maximised and the entire auction is conducted in an efficient way. On top of this, Brown&Co's commission charges are flexible and competitive, and we account promptly with the auction proceeds.
Why Choose Brown&Co for your Machinery Auction?
We are a trusted firm with competitive charges
We provide effective national marketing via all media outlets
We hold a large database of UK and European buyers
We are a professional and experienced auction team
We provide accurate, efficient auction day accounting
We ensure prompt payment of auction proceeds to sellers
We have a growing reputation in the sector