Autumn Rural Update Issue 2: Collaboration - Is it right for your business?
Thu 10 Nov 2022
Insights
Rural land & property
Agricultural business consultancy
Machinery auctions
Land & property auctions
With Agflation increasing rapidly and risk being more evident in the farming industry due to Brexit, the energy crisis, climate change and the war in Ukraine, more landowners are considering business collaboration. 
Read Issue 2 of our Autumn Rural Update on the link below to find out more about what to consider before entering a joint venture and the advice our Agri-Business Consultants can give you. The book also gives some useful tips for commissioning a machinery auction with our skilled team of auctioneers, if you have redundant or duplicate machinery after entering a shared farming agreement.
Autumn Rural Update | Issue 2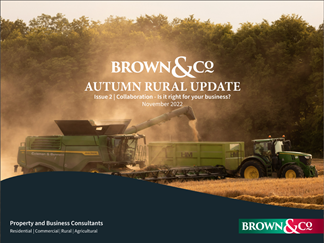 Joint ventures can unlock new potential for farm businesses – but expert help is advisable
All farm businesses are now exposed to greater levels of risk than in previous decades due to Brexit, the energy crisis, war in Ukraine and climate change but collaborative joint ventures can mitigate this.
Contract and share farming agreements and machinery sharing manage and reduce exposure to risk as they involve two parties pooling their resources, machinery, labour and expertise for mutual benefit.
Some of the most notable advantages to all parties include economies of scale that bring additional buying and selling power and reduce the overhead costs to each business through greater labour and machinery efficiency. 
Larger capital investment in farm machinery and infrastructure is also more affordable when at least two businesses join forces to spread the cost over a greater farmed area. The access to modern machinery with high work rates improves the timeliness and effectiveness of operations.
Differences of opinion regarding operations at peak times, such as harvesting, can be mitigated through the additional machinery capacity and efficiency, and therefore concerns over weather and workload can be shared.
A joint venture can also provide a relatively low risk entry into the agricultural industry for investors and is a way of reducing physical input for farmers who want to do less on a day to day basis or who wish to deploy some of their capital elsewhere, for instance from the sale of machinery to reduce borrowing commitments. 
Joint ventures also provide a route to succession to the next generation.
Another great benefit is their flexibility - they can be tailored to the needs of each party, taking advantage of new environmental policy, mitigating the loss of direct payments and maximising the return on marginal land.
Appointing the right joint venture 'partner', or indeed 'partners', is very important and an appropriate selection process should be considered, using professional guidance. 
The expectation is for most joint venture agreements to run for many years so a long-term commitment should be sought by all parties. 
Regular budgeting and monitoring are very important for all businesses, especially so for those working in collaboration, to ensure marginal gains for all parties concerned.
Benchmarking by comparing returns within contract farming agreements is particularly important. 
The Brown&Co dataset of over 30,000 acres is currently showing provisional results for the 2022 harvest averaging well over £570/hectare (£230/acre) to both parties.
Indicative budgets for the 2023 harvest show lower returns but these are still substantially higher than for the 2021 harvest and risk management strategies for sales of the 2023 harvest are already being discussed and agreed by parties.
The presence of a written agreement setting out the requirements and responsibilities of all parties is essential. There is no substitute for seeking professional advice to correctly structure the agreement for the benefit of all parties and to allow for successional opportunities and flexibility where appropriate. Consideration should also be given to potential tax implications such as inheritance tax, capital allowances and capital gains tax.
Under the current volatile climate, joint ventures should be a serious consideration for most farm businesses for growth, to reduce costs and to improve productivity and profitability.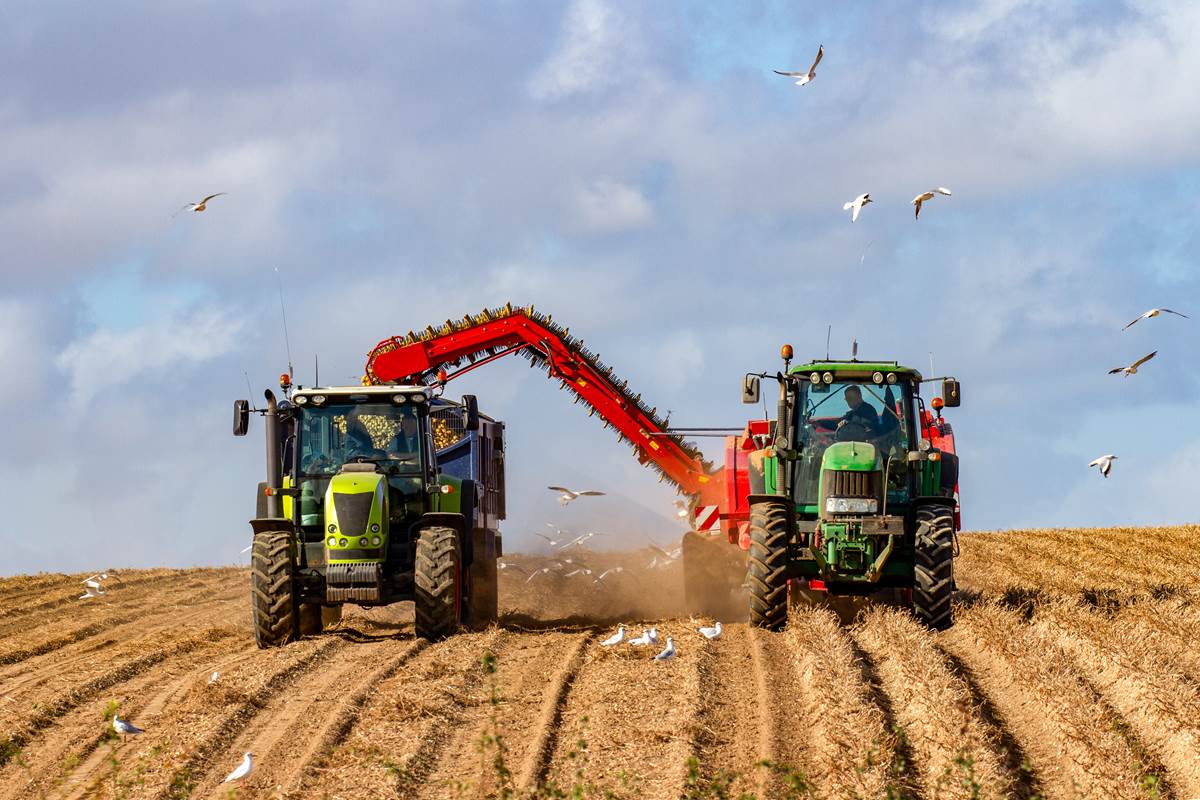 2022 machinery auctions exceed £9m at Brown&Co
This autumn has seen one of Brown&Co's busiest auction seasons to date, with 15 sales in September, October and November.
The total hammer price in the year so far has exceeded £9 million with sales across Lincolnshire, Nottinghamshire, Yorkshire, Cambridgeshire, Norfolk and Suffolk. 
On-farm auctions have returned and you will find us, gavel in hand, selling agricultural machinery to a crowd of eager buyers 
During the Covid lockdowns, the traditional sale method was replaced with online timed auctions.
We now find ourselves with a hybrid system which allows the traditional sale method to be complemented by online sales with buyers using the internet to bid remotely. This has many benefits, including facilitating a connection to a global audience. 
Sale by auction remains a popular way of disposing of farm plant and machinery quickly, efficiently and with complete transparency - the whole process can be undertaken in four to six weeks. It also retains a sense of occasion for those who are retiring from the industry. 
The used machinery trade has been exceptionally strong throughout the year, producing some excellent results for vendors. The increased prices have been fuelled by long waiting lists for new machinery, manufacturer price increases and by inflation hitting double digits. 
Brown&Co are market leaders in on-farm and online machinery dispersal sales, priding ourselves on all aspects including attention to detail in cataloguing, advertising, presentation on sale days, auctioneering and the high quality of our administration team. It is this attention to detail that has resulted in Brown & Co continually growing our market share year on year.
This specialism is backed up by the expertise of farm machinery valuation. A good auctioneer must know the value of what is being sold. Accordingly, our machinery valuation service complements the auction service. These specialisms are now in fewer hands amongst competitor firms because of the level of expertise and experience required. 
When you have farm equipment to sell or value, it is worth entrusting the job to a firm with bags of experience and regularly in the market.
Recent examples of lots sold:
2011 New Holland T7050 Auto Command 4wd tractor. Engine Hours: 3850 | £48,500
2017 New Holland T7.270 Blue Power Auto Command 4wd tractor. Engine Hours: 2333 | £85,200
2011 New Holland CX5090 combine harvester with 20ft Varifeed header. Drum Hours: 853. Engine Hours: 1344 | £109,000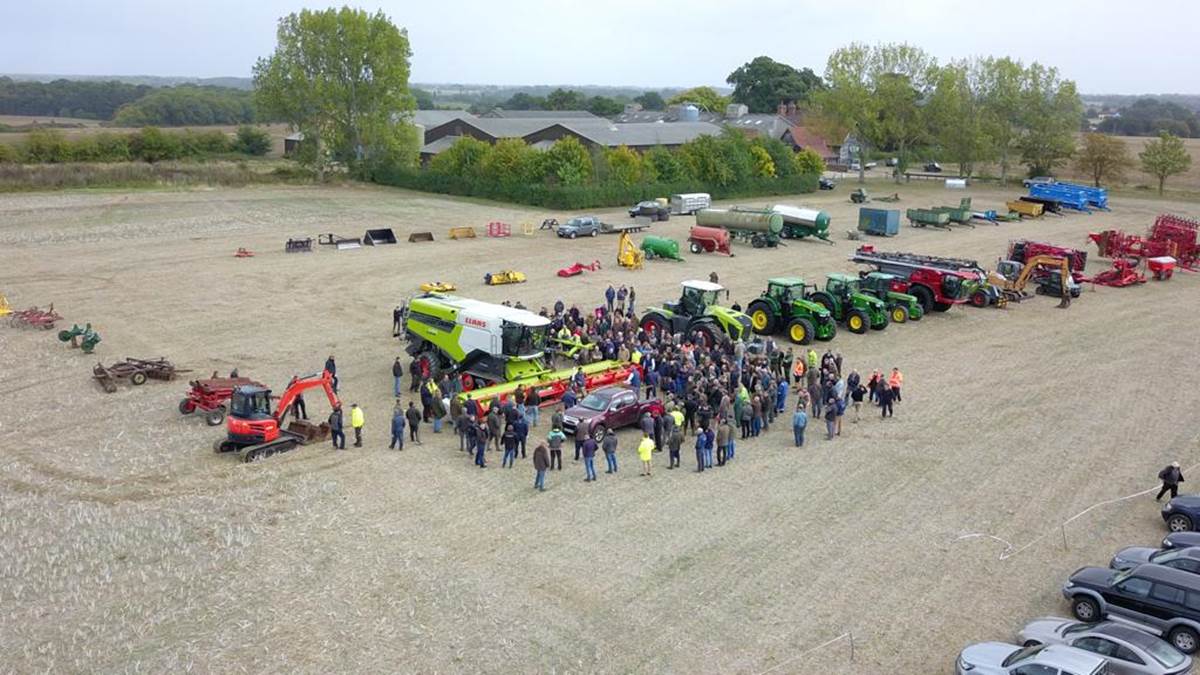 To view this edition in an interactive format please visit the link below. Don't forget to come back next Thursday for Issue 3 in our Autumn Rural Update series.
Keep updated
Keep up-to-date with our latest news and updates. Sign up below and we'll add you to our mailing list.