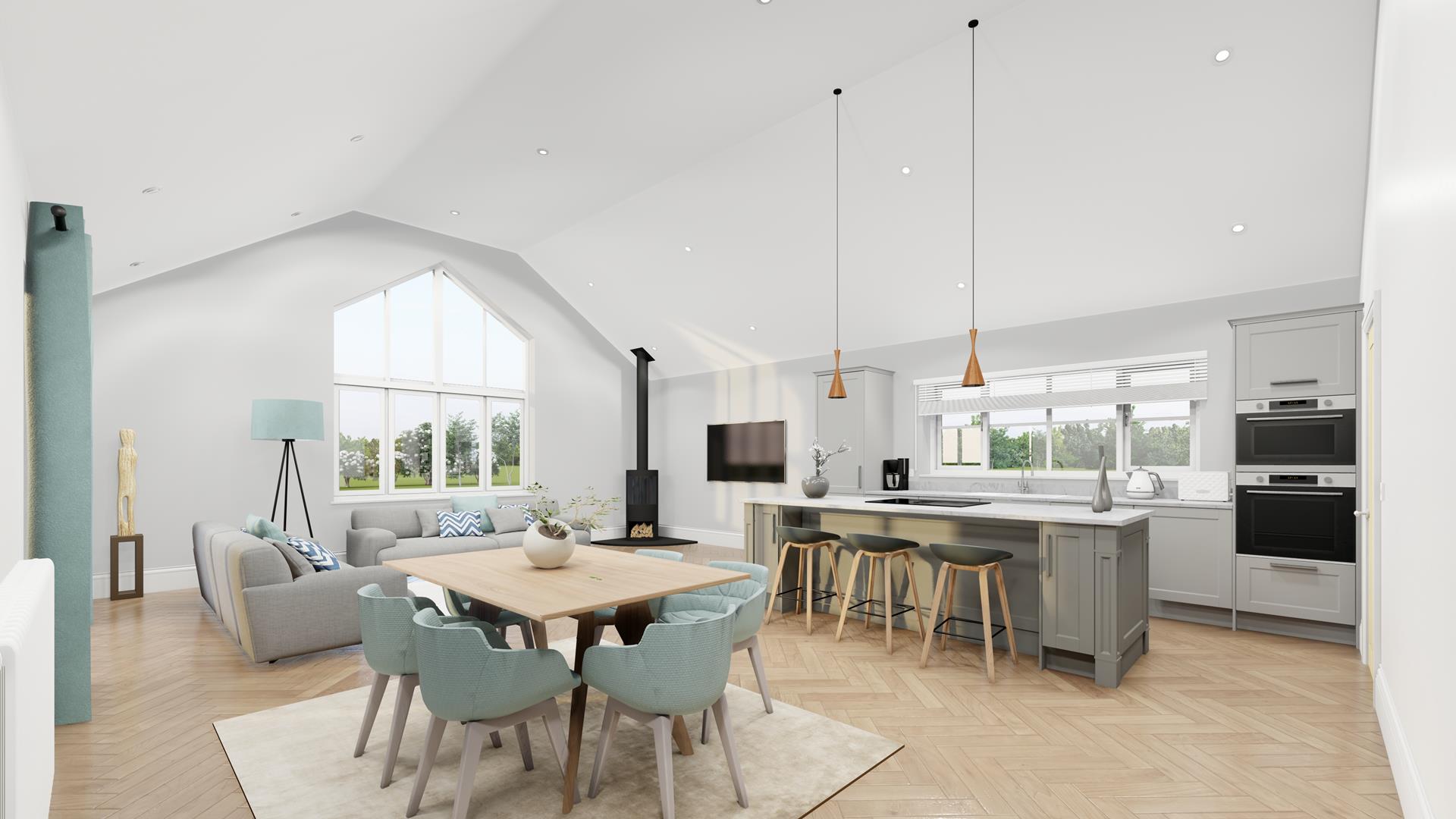 Virtual staging: Pioneering new marketing methods for the new homes market
Tue 14 Nov 2023
Insights
Residential
Being a leading agency in the ever-evolving property landscape, we have always pioneered new marketing methods for the new homes market. Our commitment to innovation, customer-centric approach, and dedication to staying at the forefront of industry trends has allowed us to continuously meet the evolving needs of homebuyers.
As the property world witnesses a transformation fuelled by technological advancements, one of the most interesting developments is the rise of virtual staging. We are proud to be at the forefront of this shift in marketing, helping our clients present homes under construction clearly to the market with virtual staging techniques that transform the way new homes are presented to prospective buyers.
What is virtual staging?
Virtual staging is a process used in property marketing to digitally furnish and decorate empty or under-furnished properties. It involves the use of 3D modelling and computer-generated imagery to create realistic, appealing interior and exterior visuals, allowing potential buyers to visualise a property's potential. This method is very versatile, and particularly useful for showcasing pre-construction high-end properties.
Before and After
Imagine a home under construction, block walls and empty rooms. Virtual staging can transform this space into a warm, inviting home. From room sizes on the plans, designers can digitally add stylish furniture, decor, and even landscaping through the windows. A prospective buyer can see a side-by-side comparison, from building site to fully furnished, offering a vision of the property's potential.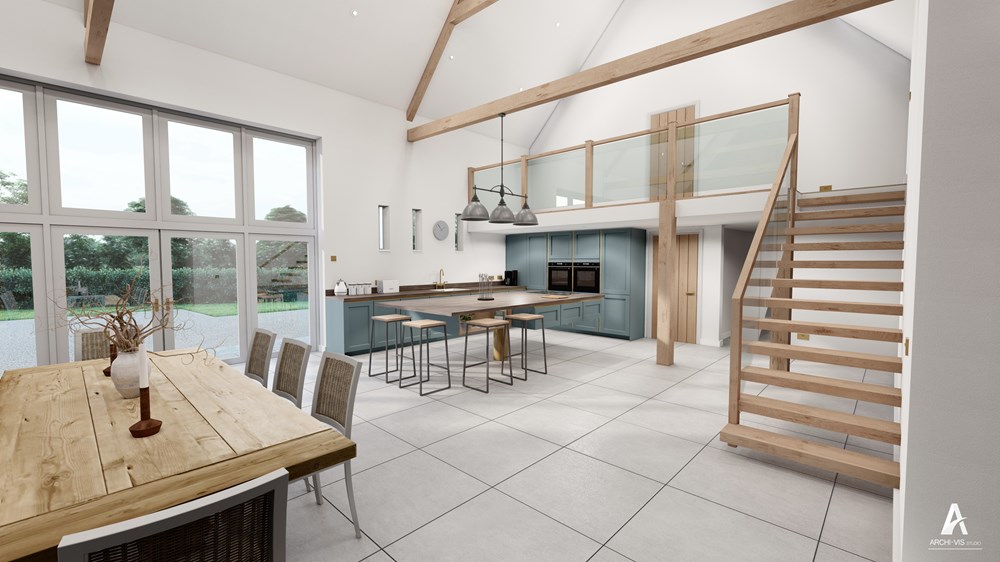 Suitable for Pre-Construction
Virtual staging is a powerful tool for showcasing homes not yet built. Renderings of the future home can be virtually staged, enabling potential buyers to envision their dream home even before construction begins.
Personalised Style
Virtual staging allows for personalisation that traditional staging of finished property cannot match. A property can be styled to cater to different demographics. For instance, a family home can be virtually staged to appear child-friendly, while the same space can be transformed into an contemporary, modern space for young professionals. With a few clicks, a property can be adapted to appeal to a wide range of potential buyers.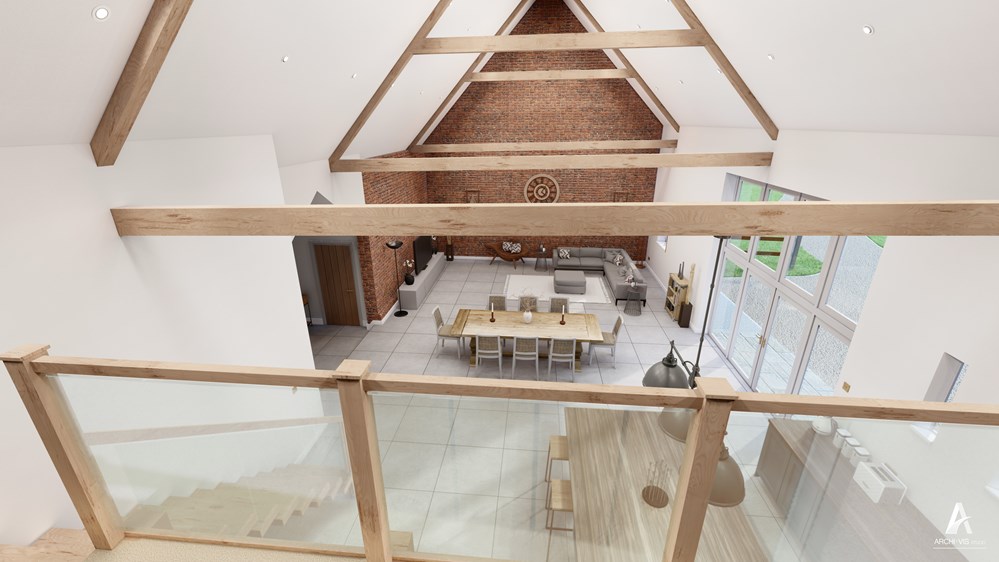 Increasing Chance of 'Off-Plan' Sales
Selling off plan is the developers dream.  Virtual staging is a game-changer in the high-end property market, where buyers often prefer to see the final build before making a commitment. This technology, however, enables potential buyers to visualise the finished property before construction is completed. By showcasing meticulously designed interiors and outdoor spaces through virtual staging, buyers can gain a vivid understanding of the property's potential and charm. This immersive experience not only expedites the sales process but also encourages buyers to make informed decisions and commit earlier, shortening the gap between initial interest and final purchase.
Remote Viewing
The advent of remote property viewing has grown in importance in recent years. Virtual staging enhances this experience, making it easier for potential buyers to envision a property's potential. They can explore a property online and see different versions of it, all from the comfort of their own home.
Goodbye Show Home?
For small sites, a show home usually isn't practical or even an option.  Virtual staging eliminates the need for a physical show home by digitally creating a stunning, furnished representation of a property, full 3D walk-throughs are even available.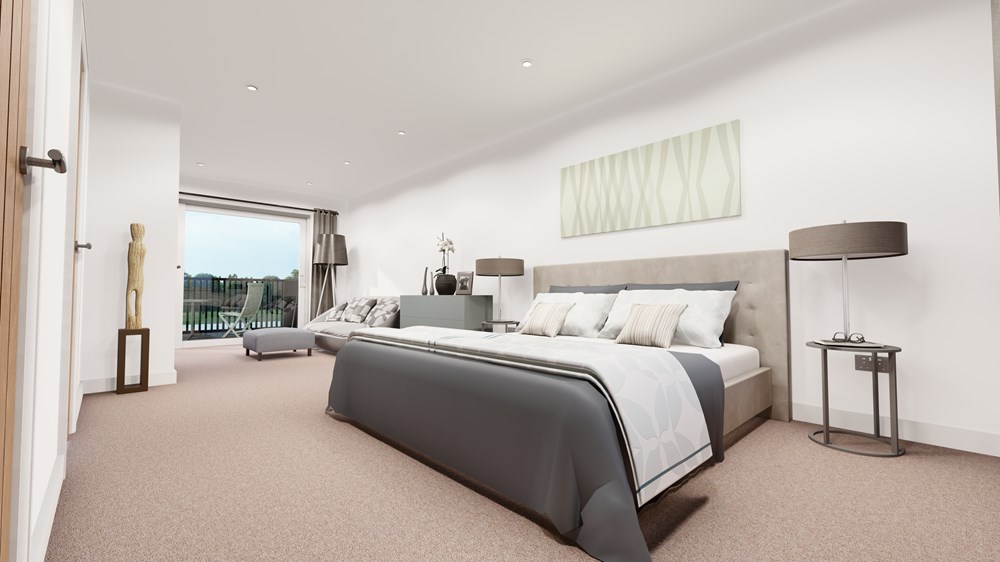 In all cases, virtual staging is an invaluable tool for property professionals and sellers, offering flexibility and a new level of personalisation. As the property industry continues to embrace technology, virtual staging is at the forefront, transforming the way homes are presented to buyers.
For those looking to make their properties stand out in a crowded market, virtual staging is not just a trend; it's a glimpse into the future of property presentation, and by offering these services to our clients, we are leading the way.
You can contact Lee Shuardson, Residential Partner in our King's Lynn office, on 01553 778059.
Images courtesy of Archi-Vis Studio, Norfolk Architectural CGI | Archi-Vis Studio Ltd. | England (archi-vis-studio.co.uk)
Keep updated
Keep up-to-date with our latest news and updates. Sign up below and we'll add you to our mailing list.