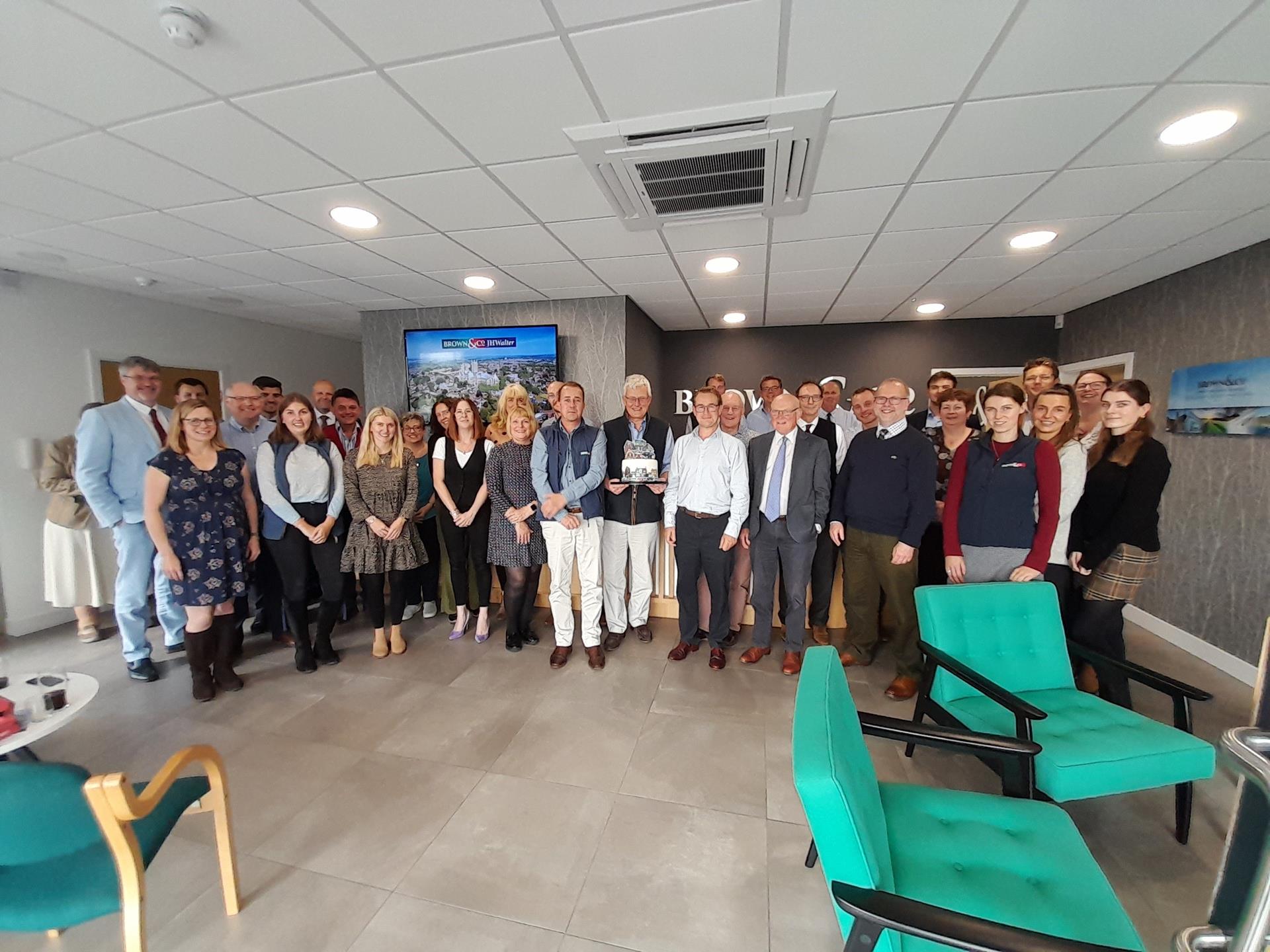 Brown&CoJHWalter celebrates a year since merger
Thu 06 Oct 2022
News
Rural land & property
Residential
Commercial
Agricultural business consultancy
Brown&CoJHWalter in Lincoln is celebrating a year since the merger between the two firms in Lincoln. With the two practices having so much in common, the last year has seen the business off to a flying start.
Charlie Bryant, Partner, Land Agent, said:
"Time has certainly flown by indicating the seamless transition which has taken place. The joining of the two firms has facilitated the concept of establishing an unrivalled property and business power base in the heart of the region and made it a reality. The synergies created by the amalgamation of the two firms is quite remarkable and it's an exciting place for all to be involved."
Keep updated
Keep up-to-date with our latest news and updates. Sign up below and we'll add you to our mailing list.